Britain and Europe have never been easy bedfellows and the turmoil of the eurozone may lead to a further, even permanent, alienation. Yet, ironically, in sport Britain is not on the periphery of Europe, but leading the way.
Nothing illustrates this better than the vote on Tuesday (November 15) in the European Parliament about match fixing. This, as UEFA President Michel Platini keeps repeating, is, "the biggest threat facing the future of sport in Europe".
The MEPs called for measures to protect the integrity of sport through cross-border cooperation between sports organisations and relevant public bodies. But, more significantly, they specifically recommended penalising betting fraud as a criminal offence throughout Europe. And in this Europe is six years behind Britain.
It was the 2005 UK Gambling Act that made cheating at sport a criminal offence. The man who did much to promote the measure through the House of Lords has always believed that is only way to deal with match fixing. That man is Paul Condon, the former Met Police Commissioner. For a decade he chaired international cricket's anti-corruption unit which he had set up following the unmasking of South African captain Hansie Cronje and the realisation that cricket was riddled with corruption.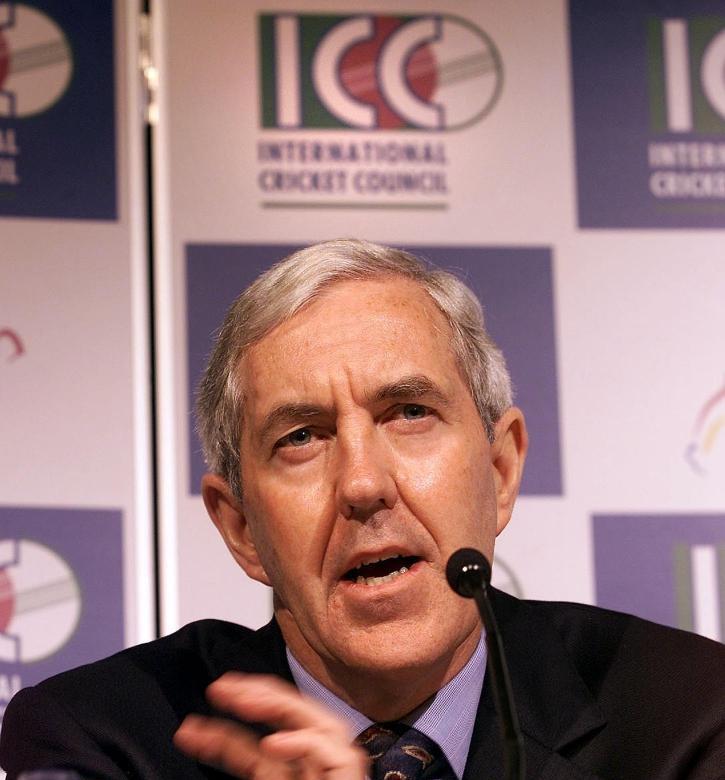 Recalling his time at the International Cricket Council (ICC) he told me, "Malcolm Speed who I worked very closely with as ICC chief executive agreed that we should try and get equivalent offences in every test playing country. It's one thing to be fined, to be banned for two years, five years. It's a totally different scale if you're going to prison. My view was and is that the criminal law, where possible, would be the most effective. Countries must be persuaded to make it a criminal offence as in this country."
Before the 2005 Act, conspiracy to cheat was a common law offence as it still is in many countries particularly in the Commonwealth.
The importance of this Act in the trial that led to three Pakistani cricketers, Salman Butt (pictured below centre), Mohammed Asif (right) and Mohammed Amir (left), being jailed for spot fixing cannot be over-emphasised. They were charged with two things: conspiracy to corrupt and conspiracy to cheat at gambling. The reason they were charged with conspiracy to cheat at gambling is because no one actually placed a bet – they were caught by a News of the World sting. Had someone actually placed bets for real, then they could have been charged with cheating.
Condon is well aware that to expect countries to make cheating at sport a criminal offence is a huge ask. Go around the world and ask people what changes they would like in their country's criminal law and match fixing in sport would come very low down the order. Safe guarding their property, their loved ones, being able to go about their business without fear of being mugged or robbed would be of greater concern than worrying about somebody fixing a sports event.
And this is not helped by sport, in particular football, having a schizophrenic relationship with gambling. Some sporting authorities will have nothing to do with lawful gambling, while others will have advertisements from gambling sponsors all around their pitches.
To an extent this schizophrenia is reflected in the European Parliament's resolution on online gambling. This also calls for the recognition of sports organisations' property rights to their competitions through a fair financial return from betting organisations. At the moment only racing gets an income from betting. France has enshrined this right into law, the first country in Europe to do so. Football authorities feel very hard done by as football generates more income for the betting industry than racing and gets nothing in return.
It must be said that football is a more difficult event to fix. As Condon put it to me, "Cricket is full of discrete events. You bowl and I'm the receiving batsman. You can do something to fix what you're doing. I can do something to fix what I'm doing. Football's harder to fix. You can bet on the scores or who wins but you can't guarantee that. You can bet on what time the first throw in will be, or the first free kick but you can't guarantee that."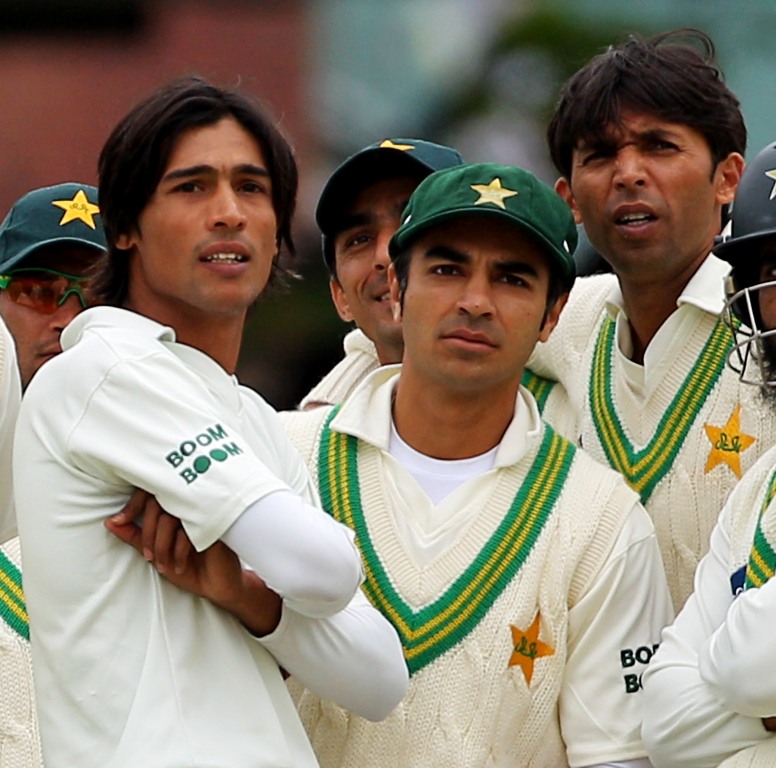 Unlike the Pakistani cricket scandal which involved just three players, Condon believes that, for a football fix, "You probably need at least two or three players, a goalkeeper, maybe the referee involved. They're the classics, knobbling referees and goalkeepers."
What also made the cricket corruption case so unusual is that it was done in the glare of publicity in a test match against England at Lord's long the headquarters of the game. Many of the football corruption cases have taken place during little noticed, obscure matches in Eastern Europe with the fixers clearly hoping to go under the radar of the authorities.
This does provide some comfort for London 2012. Condon, who has briefed Jacques Rogge and the IOC's executive committee and is an unpaid integrity adviser to 2012, says, "I don't think there will be spot fixing at next year's Olympics. Part of my confidence is that there's an infrastructure in place linked to the operational control of the Games. The Gambling Commission will have a unit monitoring this."
His point is that, "The fixers are not fixing events for status. They don't want to come to you and say, 'Do you know what? I was able to fix an event at the Olympics.' They want to make money so why try and make money at an event where you know there's massive security as a focus? If you can do it in a football match between an eastern European side and an African side or between an English team, why put your head above the parapet and make yourself known? They are gamblers and fixers who work averages, so why go for a high profile event?"
And, while making cheating at gambling a criminal offence will help, it must not be assumed that, just because sportsmen allegedly involved in match fixing are tried in a court of law, a jury will convict. One aspect of the conviction of the three Pakistani cricketers was that they were in effect playing in an away court room. There have been similar sting operations on other sportsmen and those did not succeed. I wonder if they would have been found guilty had the trial been in Pakistan?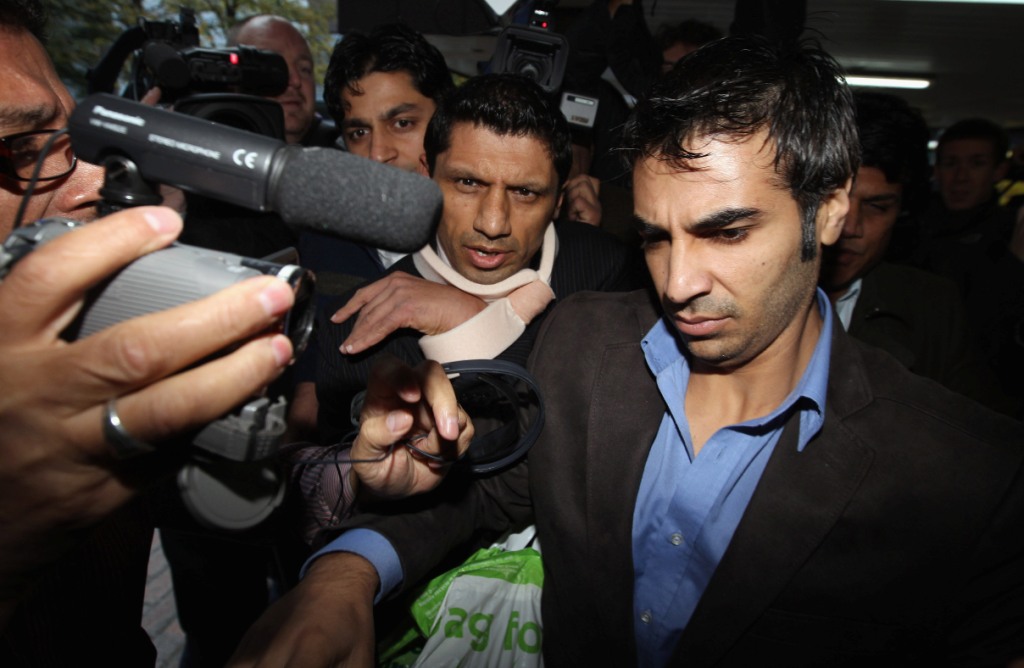 While Condon hopes that cultural and other differences played no part in the conviction, he does accept that, "Juries don't like convicting their heroes, whether they're sportsmen or not. Maybe you're right that any sportsman out of his own environment won't have the same fan base or the same loyalty base. It was interesting that the first reaction to the sting from the Pakistan Ambassador in the UK at the time was, 'My boys have been set up.' In all jurisdictions, I've found that every single board tends to be defensive of their players. Their first reaction is to back their players."
It is this sort of attitude that underlines how difficult it will be to get countries to make cheating at sport a criminal offence. There are European countries that are keen to tackle match fixing and, during the Polish Presidency of the EU, the aim is to include combating match fixing in the EU Council conclusions. So, while the European Parliament vote is important, sport organisations still have their work cut out. For a start, many of them need to recognise, as Condon puts it, "The interplay between gambling and sport is so dominant that most sports are vulnerable. Soccer has got challenges, tennis has and cricket will always have challenges."
It is a recognition the Americans came back in 1919, after baseball's infamous match fixing scandal. There, the four major sports cooperate so American football, baseball, basketball and ice hockey all share information. A lot of former FBI and Secret Service people are involved. It helps that there isn't the volume of gambling that there is, say, in cricket on the sub-continent or football in the Far East. The players are paid phenomenal salaries and the temptation isn't quite there nowadays.
For sports administrators to build on the European parliament resolution, they would do well to study what the Americans do. Only then can they hope to deal with the scourge of match fixing.
Mihir Bose is one of the world's most astute observers on politics in sport and, particularly, football. He formerly wrote for The Sunday Times and The Daily Telegraph, and was the BBC's head sports editor. Follow Mihir on twitter.