October 18 – New football-based sport Teqball was officially launched today in Budapest. The table-based game has already signed a number of ambassadors, including Brazilian Ronaldinho, who was present at the presentation.
Teqball, a Hungarian invention, is based around a specially-engineered curved table, can be played indoor and outdoor, and is designed as a training tool suitable for professional footballers as well as amateur enthusiasts, as well as being a game in its own right.
The rules of Teqball are fluid in that the players can create their own set of criteria and skills training routines using the table, but the investors have come up with a basic rubric.
Player(s) at either end of the table must return the ball to the opponent's side on to the table by touching it a maximum of three times. Opponent and equipment cannot be touched
 and the ball cannot be touched by the same body part in succession
within a play. A player can return the ball with the same body part only two times consecutively.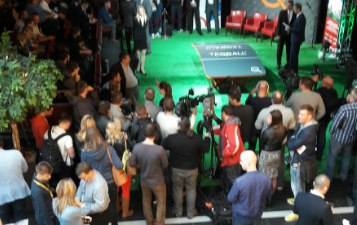 These rules make the game spectacular. Teqball can be played by 2 players (singles game), by 3 players (Canadian doubles), by 4 players (doubles game) or even by several more players similar to the 'Round-the-table' game in Ping Pong.
Created by Gabor Borsanyi, the business brains behind Teqball come from the multi-national Docler Group which employs more than 1,000 people worldwide, with offices in Los Angeles, Hong-Kong, Luxembourg and in Budapest, Hungary. Chairman Andras Somkuti has led the project from their end.
At the launch Hungarian minister of state for human resources management, Dr Tünde Szabó, announced government support for the project, saying "it is amazing how Teqball can improve a player's technical skills".
Ronaldinho invited Messi and Ronaldo to play a game of Teqball and sent them each a table as a present.
With a number of clubs, players and coaches already praising the values of Teqball, it is very easy to see the tables rapidly becoming an important addition to a club's skills training equipment, while adding a competitive element to that training.
The inventors have even more ambition for Teqball, hoping that it could become an Olympic sport in 20 years. If angling is poised to enter the games, why not Teqball?
Watch the training video at https://www.youtube.com/watch?v=oeJPBND8I2k&feature=youtu.be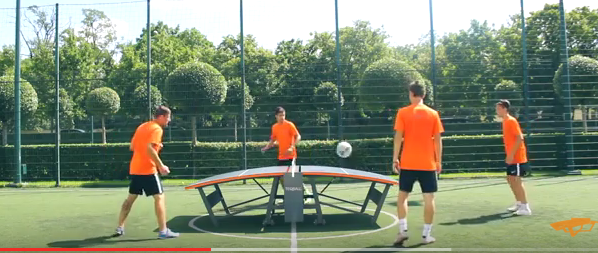 Contact the writer of this story at moc.l1596596723labto1596596723ofdlr1596596723owedi1596596723sni@n1596596723osloh1596596723cin.l1596596723uap1596596723