By Paul Nicholson
November 28 – Growth in new twitter followers this week across the Premier League is up to 0.42% from 0.37% last week – or in real terms from 166,700 to 187,300. Manchester United still top the weekly table but Chelsea are gently showing a return to form and favour after a halving of weekly gains from 12 months ago, due to a drop in form and the unsavoury antics of former manager Jose Mourinho.
All teams have improved week-on-week growth levels except Manchester City and Stoke City – but theirs were only marginal decrease of less than 0.01%.
Man Utd are still the main team benefiting from extra growth – up to 0.54% from 0.48% last week: 50,435 new followers this week from 44,228 last week. Chelsea have the second largest growth – an increase in growth of 4.2K new followers. giving a total of 21,000 new followers this week
Arsenal and Liverpool both have 3,100 increases in growth although in real terms that means 38,100 new followers for Arsenal and 20,100 new followers for Liverpool
For the less popular teams on Twitter; Middlesborough made an impact with a growth of 1,110 giving them 1,900 new followers the week. Burnley also made an impact this week with a growth of 0.97% also giving them 1,900 new followers.
Southampton were again the most active in terms of tweets this week. It gave them 2,800 new followers – an increase in growth of 0.46%.
Leicester City and Arsenal were the next most active with 300 tweets but to put it into perspective, this resulted in 3,100 new followers for Leicester and 38,100 new followers for Arsenal.
Manchester United, who this time last year were reluctant tweeters, have now regularly found a voice and came fourth in the weekly table with 280 tweets.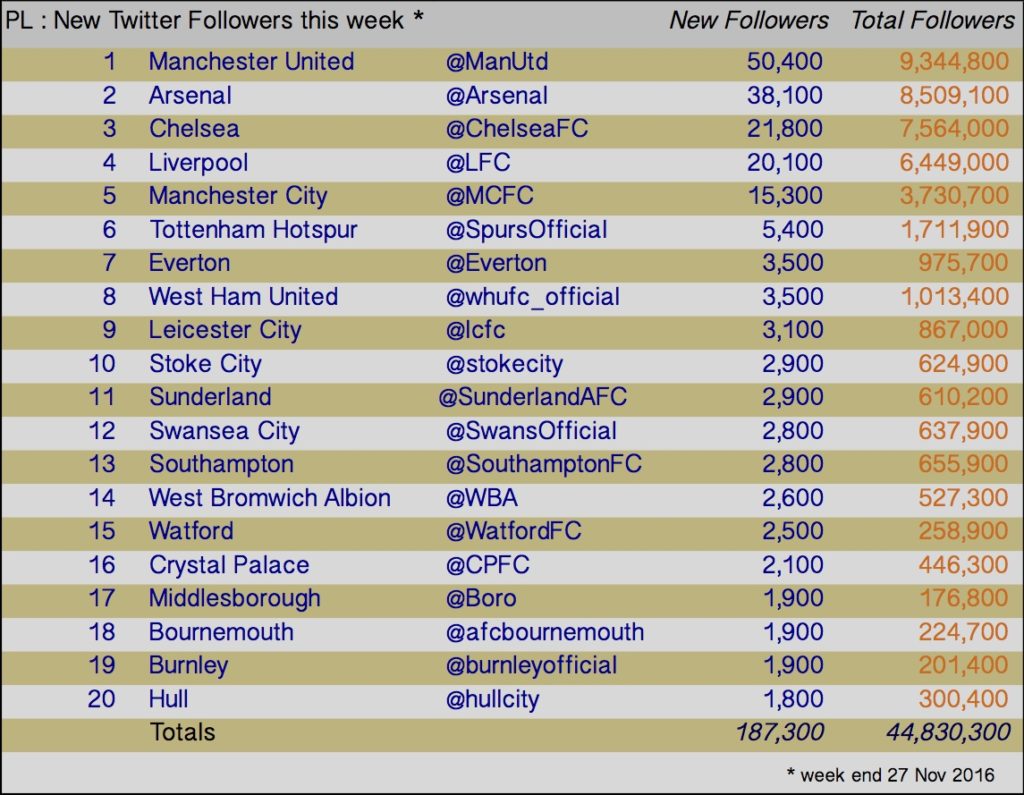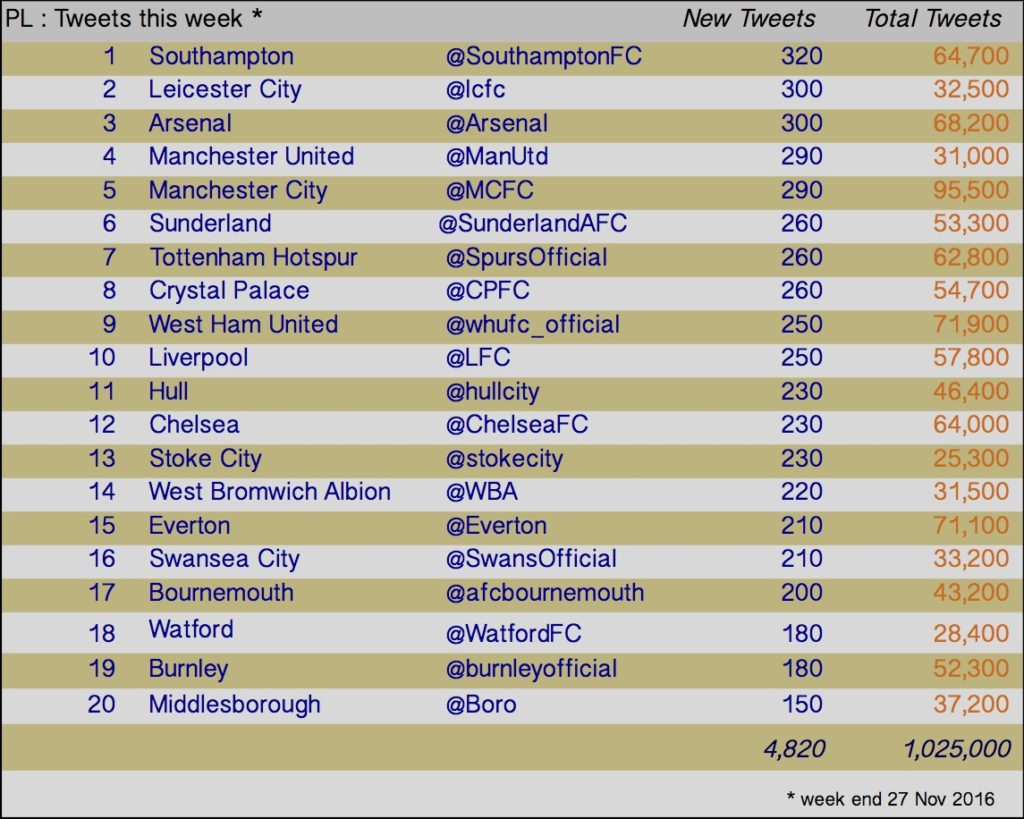 Contact the writer of this story at moc.l1634562717labto1634562717ofdlr1634562717owedi1634562717sni@n1634562717osloh1634562717cin.l1634562717uap1634562717