December 6 – Social media reports this week trumpeted the power and popularity of Facebook over other social media platforms – seven times more popular than Twitter and Instagram. But looking at the weekly growth rates in the Premier League, it is clear that the main social action is currently happening on Instagram.
The growth of new Instagram followers over the holiday period ended January 3 continues to outperform the number of new twitter followers and Facebook likes by more than 25%.
Over the two week period followers to Premier League club Instagram accounts grew by over 1.08 million (850,000 for Facebook and Twitter). Instagram is still playing catch-up with Twitter in total numbers of followers and at 44.5 million is a way off Facebook's 236 million. But it is gaining significant ground.
On Instagram Man Utd now have more than 15 million followers and Chelsea have more than 8 million followers.
Spurs are closing in on the '1 million club' – and will be the 7th Premier Club to hit that mark.
On Facebook the largest growth in terms of percentage was Watford with a 1.4% growth from 355,600 followers to 360,600. But the club are still bottom of the ranking in terms of total likes.
Crystal Palace hit the 1 million mark with Facebook likes – the 14th Premier League club to do so.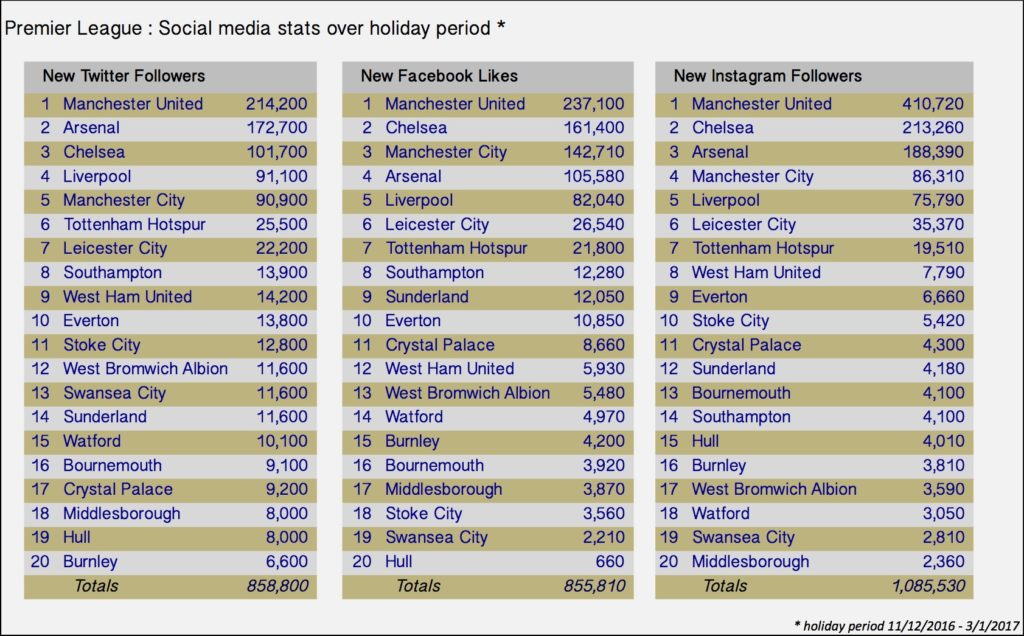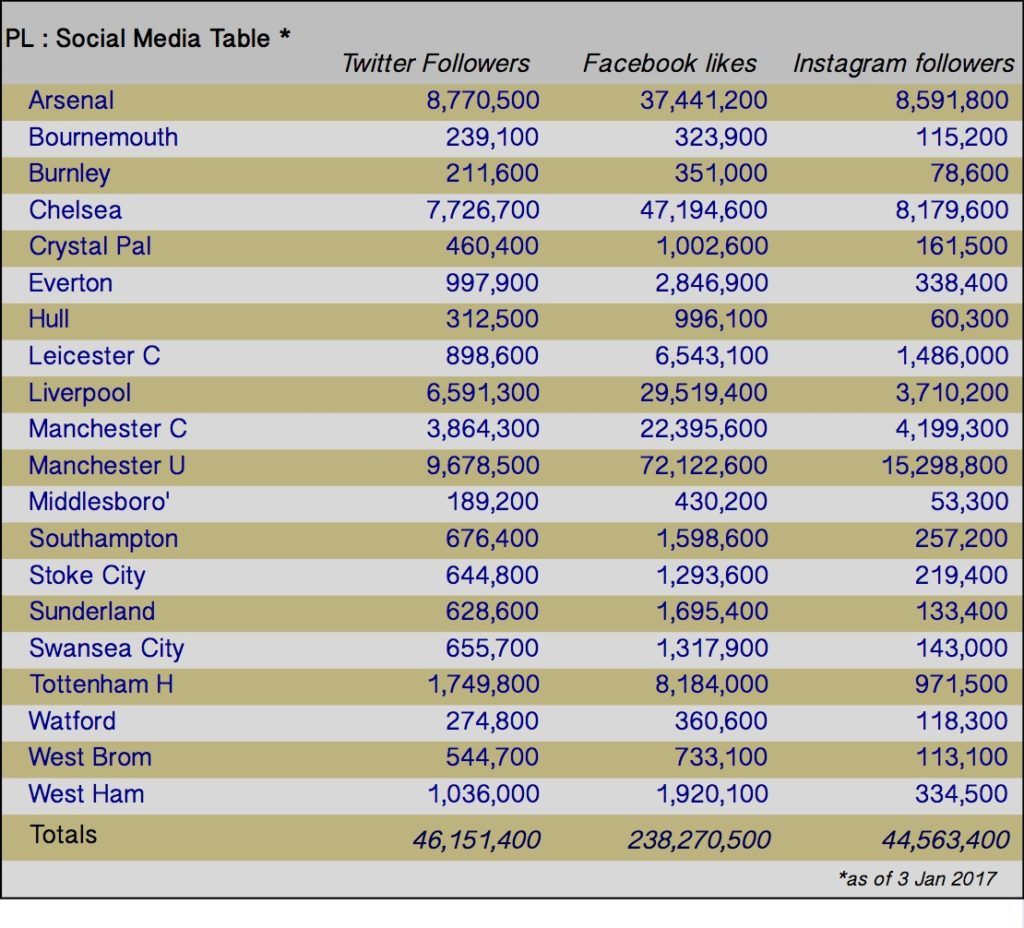 Contact the writer of this story at moc.l1524239938labto1524239938ofdlr1524239938owedi1524239938sni@n1524239938osloh1524239938cin.l1524239938uap1524239938