September 7 – The CIES Football Observatory has published a full list of the transfer balances in of the 98 clubs from Europe's Big 5 leagues. Just 40 clubs had a credit balance with Monaco at +€289 million topping the list and French compatriots Paris St-Germain bottom at a whopping -€343 million.
While the KPMG Football Benchmark list published yesterday took an accountant's view of the last year's transfers, the CIES numbers simply balance the money spent against the income gained from player sales.
The table throws up some interesting club stats. Monaco and Dortmund unsurprisingly top the list, but it is perhaps more surprising to see Real Madrid in fourth sport with a positive balance of €47 million.
The ranking shows how poor Arsenal's transfer window was. Supposed to be the window when manager Arsene Wenger at last unleashed the club's spending power, the North London big promisers returned a €26 million profit second highest position in the Premier League behind Swansea and ninth overall in Europe) –this is perhaps the only market in world business where returning a profit on trading is seen as a sign of weakness.
Six out of the 10 teams with the most negative transfer balance are from the English Premier League (Manchester United, Manchester City, Chelsea, Brighton & Hove Albion, Liverpool and Huddersfield).
Five Premier League teams recorded a positive transfer balance, compared to 10 in France's Ligue 1 and Italy's Serie A, eight in Spain's LaLiga, and six in Germany's Bundlesliga.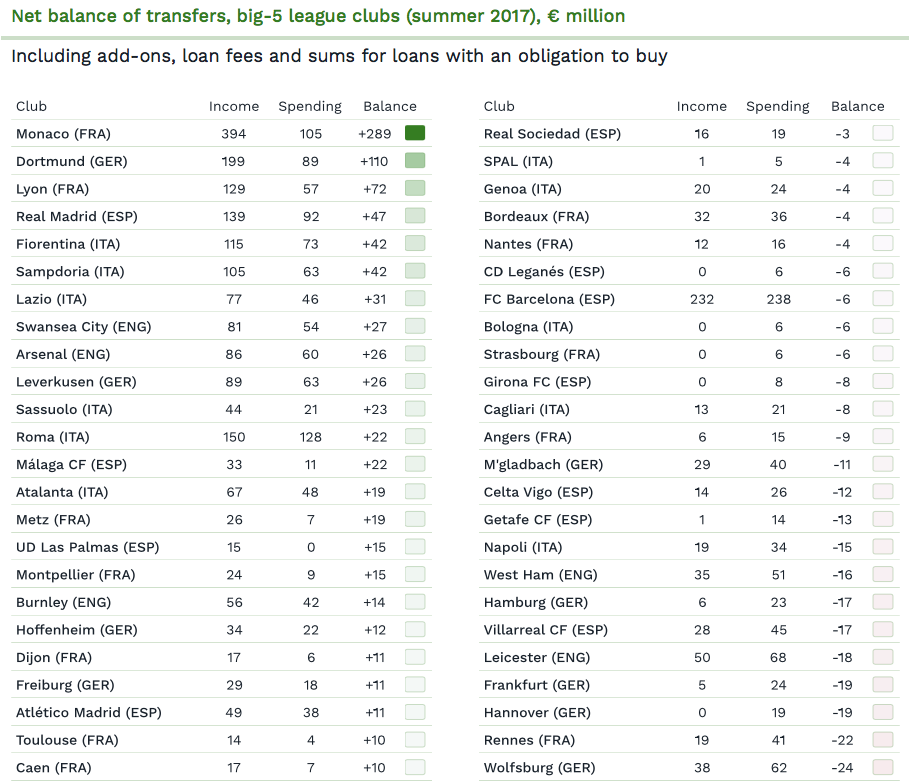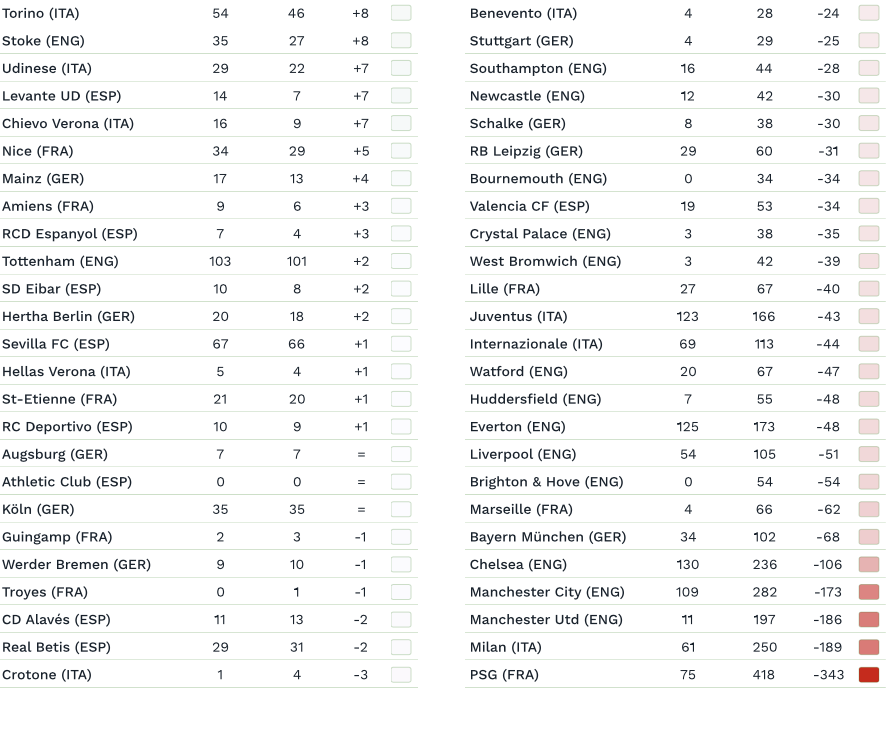 Source: CIES Football Observatory
See the full CIES report at http://www.football-observatory.com/IMG/sites/b5wp/2017/193/en/