November 28 – West Ham, Newcastle United and Manchester United all reported attendances at more than 99% of the capacity of their stadia. Only Spurs reported a figure below 93% for round 13 of Premier League fixtures.
Burnley had a notably good week clearing 96% of their stadium full for the first time this season.
Tottenham had another good turnout of 65,906 but still well below the capacity of their temporary Wembley home.
Crystal Palace, who last week reported a figure higher than their official capacity, this week had 1,733 unfilled seats at Selhurst Park.
Of 31,910 unfilled seats across the home fixtures, 24,095 of them were at Wembley, though even if the demand had been there to fill the 90,000 capacity, local authority restrictions would have brought that number down.
Insideworldfootball figures are taken from the official stadium capacities and the official reported attendances. No allowance is made for seat kills due to safety or media requirements.
This week sees round 14 fixtures played as mid-week evening games.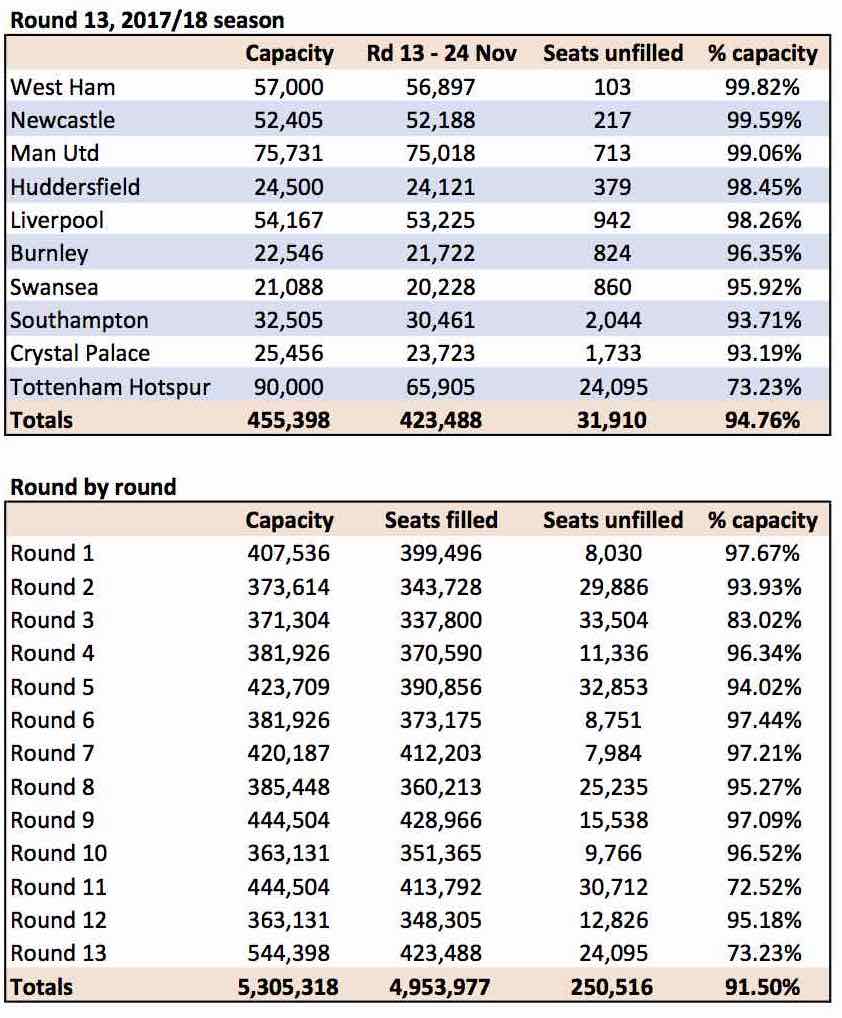 Contact the writer of this story at moc.l1548136137labto1548136137ofdlr1548136137owedi1548136137sni@n1548136137osloh1548136137cin.l1548136137uap1548136137