March 1 – International players union FIFPro and the ICSA, the UK governance institute, have become supporting partners of the first edition of the Tackling Matchfixing conference to be held at the Chelsea Harbour Hotel in Chelsea, London, March 9-10.
The ICSA (established in 1891) is the UK's professional body for governance and works with regulators and policy makers to champion high standards of governance and provide qualifications, training and guidance.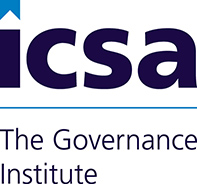 ISCA members are in organisations of all sizes across all sectors of the UK economy, including large corporates, SMEs, the public sector and charities. It is the only organisation to confer chartered secretary status on those who are suitably qualified and experienced, and most recently has been opening itself to sports organisations.
This May the ICSA is holding a Sports Governance workshop at its London headquarters (https://www.icsa.org.uk/events/conferences-and-summits/sports-governance-workshop-2018).
FIFPro leadership
FIFPro general secretary Theo van Seggelen will be speaking at the Tackling Matchfixing conference on a panel titled 'Are we doing enough to fight matchfixing? Can we do more?'
Van Seggelen's members are often the most vulnerable in the matchfixing chain and FIFPro has started its preparations for an education and prevention programme to fight match fixing in football.

Called Don't Fix It the project aims are to raise awareness of the dangers of match fixing among players, referees, officials, administrators, organisations, and public authorities; reduce the conditions that lead to match fixing; and establish strong and relevant networks at national and European levels to take the lead in the fight against match fixing.
Tackling Matchfixing registrations
Tickets are still available for the conference at the Chelsea Harbour Hotel. 20% discounted tickets are available to Insideworldfootball readers using the code DISCOUNT. The discount price is £395+VAT. The full price is now £495+VAT (so use the code!).
All delegate registrations include a ticket to the Gala Dinner, sponsored by the Qatar 2022 Supreme Committee, in the Harris Suite at Chelsea FC's Stamford Bridge stadium.
For the full agenda and registration go to www.tacklingmatchfixing.com
Contact the writer of this story at moc.l1603530185labto1603530185ofdlr1603530185owedi1603530185sni@n1603530185osloh1603530185cin.l1603530185uap1603530185