May 15 – More than 1,300 Brazilians currently play professional football outside their country. While Brazil is the leading exporter of players, France ranks second (867 players overseas) and Argentina third (820).
The report, by the CIES Football Observatory, is in its third edition and analyses players in 147 leagues from 98 national associations.
Europe by far dominates the player migration with both internal European player movement as well as being the destination for non-European players. More than 9,300 of the 13,383 expat players are in UEFA countries.
The report finds that overall the number of expat players increased by 5% compared to 2018.
"During last year, the number of expatriates has increased for each of the three principle exporting countries: Brazil (+64 players, +4.8%), France (+37 players, +4.3%) and Argentina (+57 players, +7.0%). The number of Spaniards abroad has also strongly increased (+61 players, +14.3%). This is the second biggest increase in absolute terms after that of the Brazilians," say the report authors.
Looking at the travel passages players take, the report finds "the most frequented migratory route originates from Brazil and ends in Portugal (261 players). The migration of Argentinians to Chili (116 players) is the second principle axis. Two migratory channels departing from England also involve many footballers: the first ends up in Scotland (113 players), while the second leads to Wales (92 players)."
When it comes to importing players England (728) and Italy (636) top the list.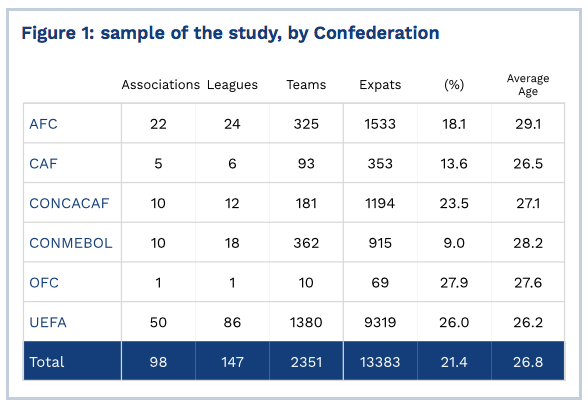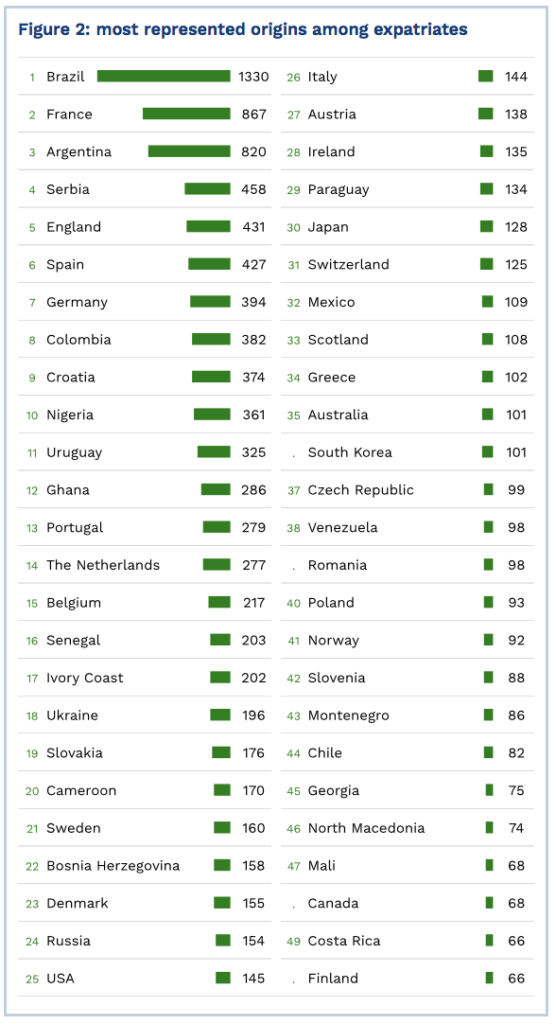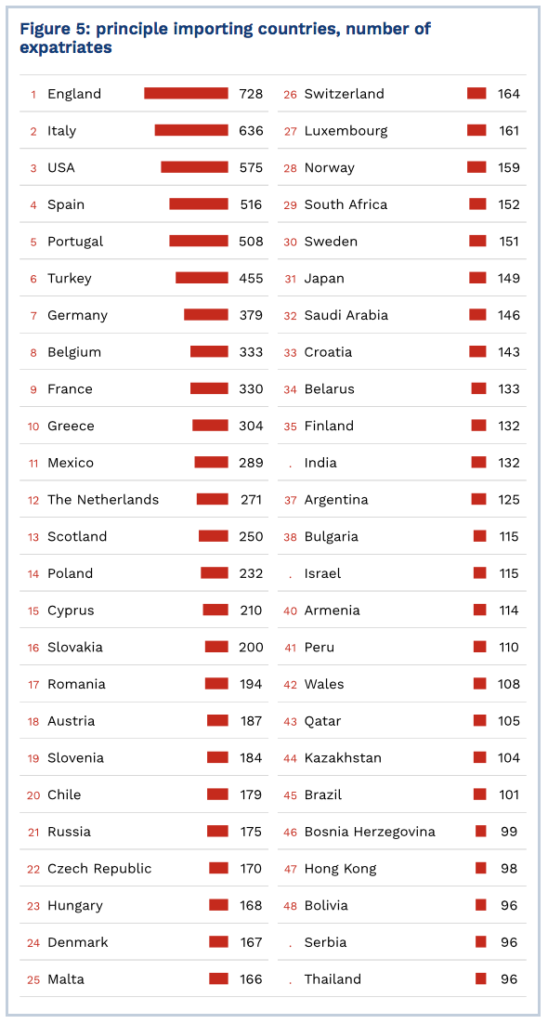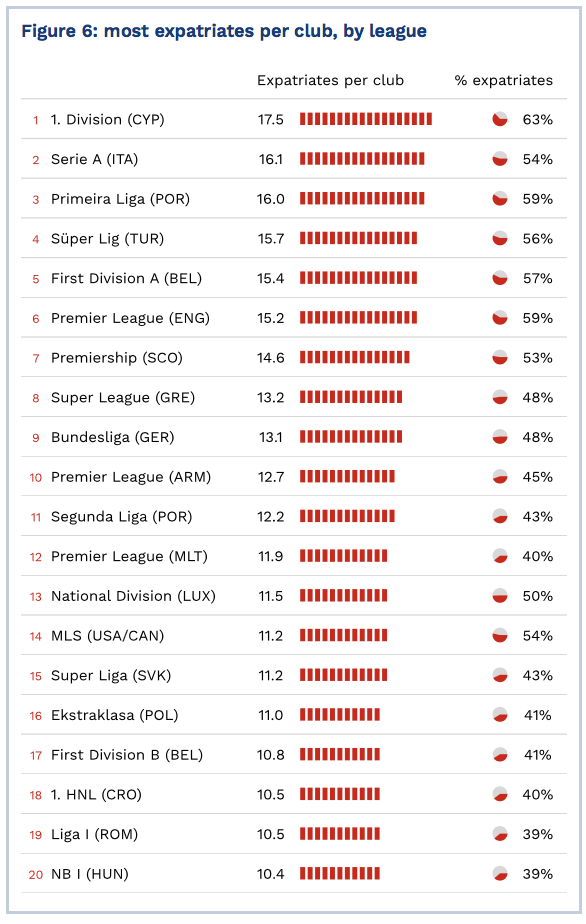 Source: All tables CIES Football Observatory
See the full report at http://www.football-observatory.com/-Reports-
Contact the writer of this story at moc.l1576407252labto1576407252ofdlr1576407252owedi1576407252sni@n1576407252osloh1576407252cin.l1576407252uap1576407252