By Paul Nicholson
May 17 – The 2nd Rex Sport/Insideworldfootball Forum, Sports Law at the Crossroads, completed two days of presentation and debate on a range of issues surrounding player contracts and transfers, as well as taking a hard and critical look at where, and whether, esports should be regulated and governed similarly to traditional sport.
Held in Madrid, delegates were welcomed to the Ilustre Colegio Abogados de Madrid (ICAM), headquarters of the Madrid Bar association, by the Dean of ICAM, himself a Rex Sport member. The gala dinner was held at Real Madrid's Santiago Bernabeu stadium.
The two days of conference highlighted the differences in the various stakeholders' positions on the regulation of the transfer market – most notably between the player's union FIFPro and the European Club Association (ECA) – but similarly showed that the legal debate is finding growing areas of common ground.
Omar Ongaro (pictured below standing), football regulatory directory at FIFA, pointed out that the last reform of transfer regulation had been in 2001 but that it won't be a quick solution to the issues. "The process is long and we are trying to agree on principles," said Ongaro.
To emphasise the scale of the issues he highlighted that the transfer market is "driven by speculation and not solidarity, club-trained players are at all-time low while expats are at an all-time high, agents often have conflicts of interest, and there are concerns in relation to competitive balance."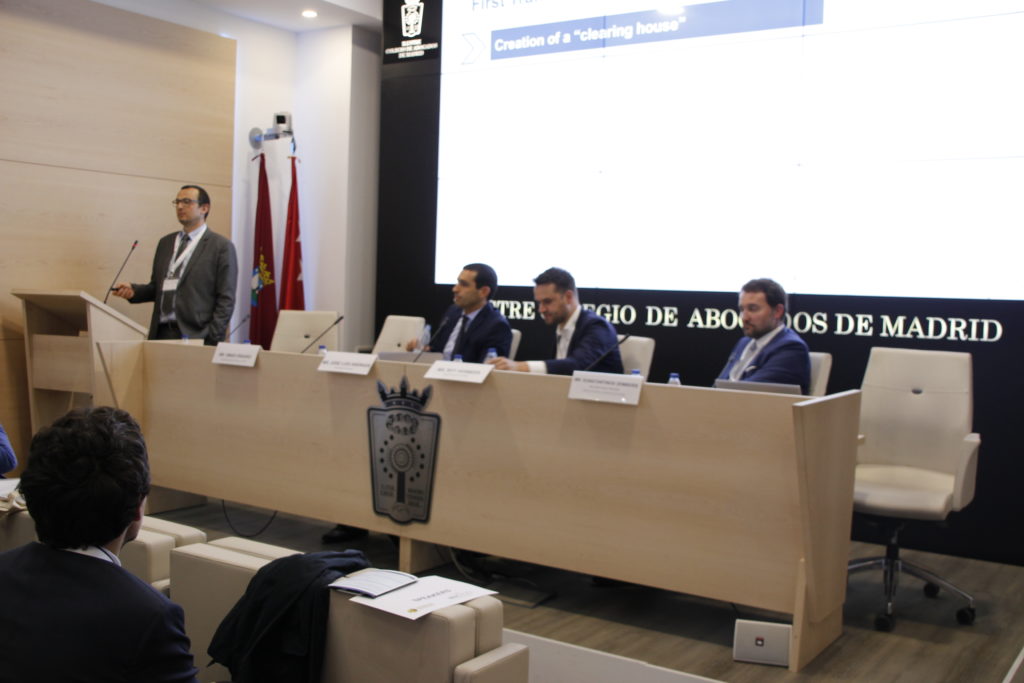 FIFPro legal counsel Roy Vermeer (pictured below right) highlighted that with 41% of players either going unpaid or not paid on time there needed to be a redistriubution of the money flow, weighting towards solidarity and training club compensation.
Jose Luis Andrade, the ECA's legal counsel was less hawkish saying the process should be "evolution not revolution" but he hid highlight issues around agent conflicts of interest and which parties they represent. "The relevance of the reform requires an in-depth analysis," he said.
FIFA chief legal officer Emilio Garcia Silvero similarly talked of evolution but said: "This is an amazing opportunity for FIFA, ECA, FIFPro and agents to evolve and improve the system. But it is not an easy task and takes time."
He also said: "More practically is not only the transfer regulation but also how we improve discipline and communication. It is all part of that conversation."
The need for a greater transparency in transfer dealings were raised by a number of speakers.
William Sternheimer, former general secretary of CAS and now a partner at Morgan Sports Law, said that "the clearer the rules are the less issues there will be, but there is still language that might be subject to CAS interpretation, and we should expect further evolutions of the code."
Leading a lively panel discussing the future of the transfer system, Michele Bernasconi, partner ad Baer & Karrer and a CAS arbitrator, said one of the main points to overcome was understanding who can represent whom. He said there needed to be standards set for agents and more transparency around payments. The starting point could be a much tighter proscription of the role of the agent.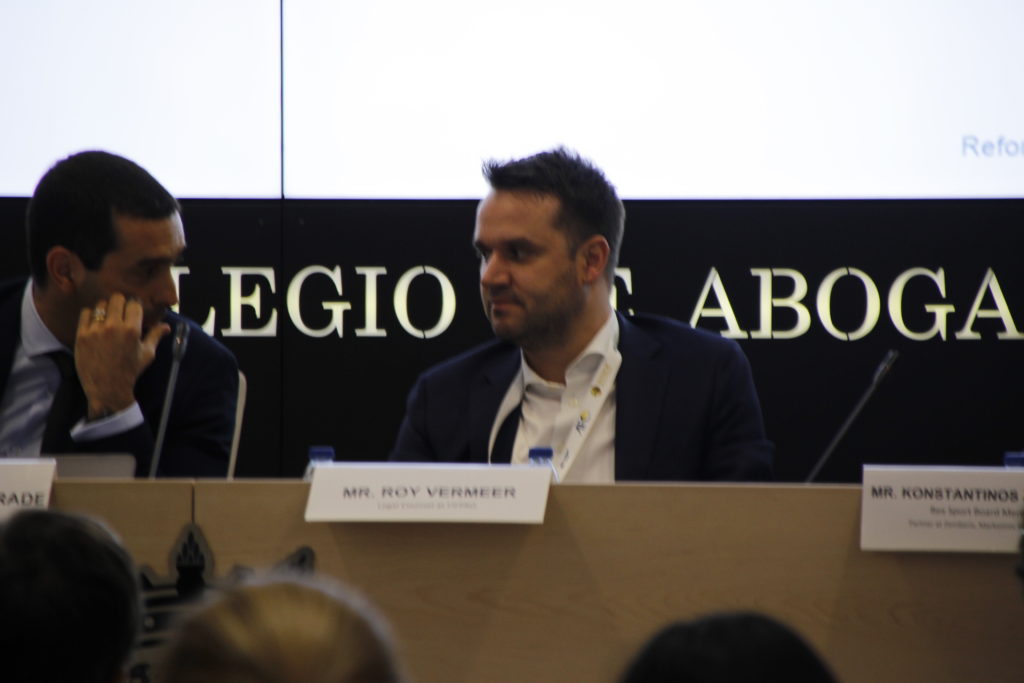 Esports
If the debate over reforms to player contracts, conditions and the transfer market provided a series of philosophical and practical issues to address, the second day discussion around regulation of esports provided a very different set of challenges, including whether esports can, could or should be regulated.
If esports can be regulated as a sport, it is the wild west of sports regulation. Bichara Abidao Neto, founding partner of Bichara & Motta drew a picture of the evolving scale of the business and the entry of player agents and transfer windows into the Brazilian market to try and bring some coherence and sports integrity.
But generally the landscape is a sporting minefield with no clear esports governing body or regulations. While the question will always be asked whether esports are even sports.
Sternheimer pointed out the differing regulations between countries where in the US pro-esports players have been granted athletes visas, while in Switzerland, esports is not recognised as a sport.
With debate over what kinds of video games constitute 'sport' and issues over the introduction new games and their rapid growth in the consumer market (and then into competitive gaming), plus the dialogue with publishers over intellectual property, there is clearly no 'one-size-fits-all' solution.
With no clear or generally accepted dispute resolution procedures, it is a step into the Wild West (which might even be a esports game itself).
While esports breaks and blurs traditional sports boundaries, most speakers agreed that some form of esports integrity and regulation (where possible) is a required framework. But who builds it is pretty much up for grabs.
3rd Rex Sport/IWF Forum
Closing the conference and thanking speakers, delegates and sponsors, RexSport president Ettore Mazzilli (below right) confirmed planning for the 3rd Rex Sport/IWF Forum is underway with dates and topics to be announced in the coming months.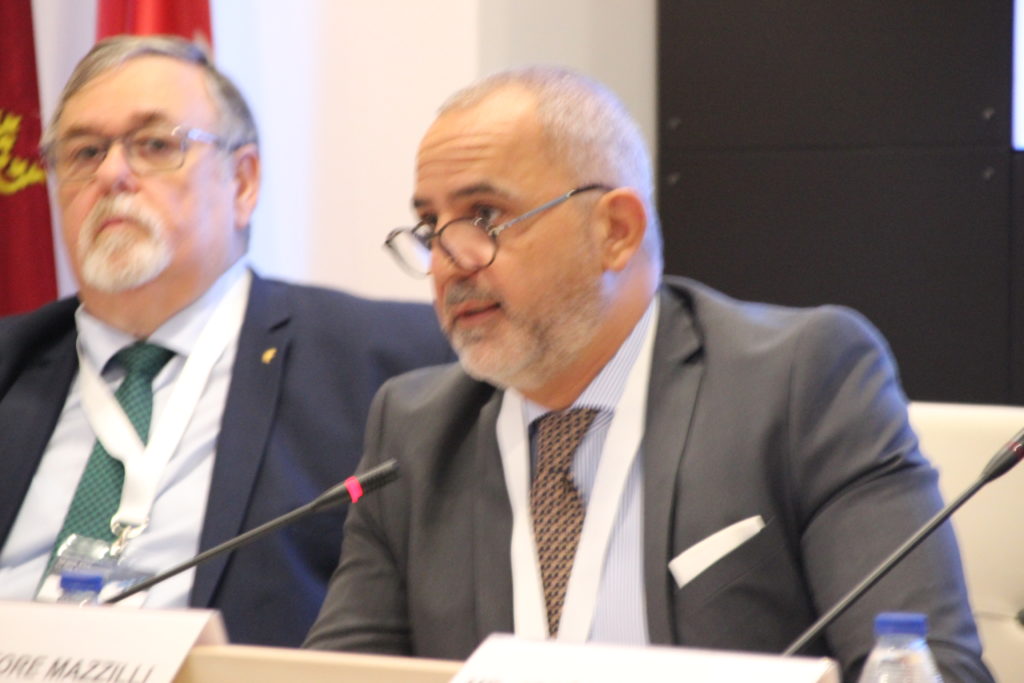 Contact the writer of this story at moc.l1596667111labto1596667111ofdlr1596667111owedi1596667111sni@n1596667111osloh1596667111cin.l1596667111uap1596667111