August 30 – In his 12 years as President of current African club champions, Esperance Sportive Tunis, 67-year-old Mohamed 'Hamdi' Meddeb, one of Tunisia's leading businessmen, has never granted an interview to an international journalist. He speaks to Insideworldfootball's Osasu Obayiuwana.
The 'Debacle of Rades' on May 31, when the CAF Champions League final was abruptly abandoned – by their opponents, Morocco's Wydad Athletic Club (WAC) – the very first time, since the competition began in 1965, that this has happened – has inescapably put continental and global spotlight on the former Esperance youth player, who was a part of the drama.
Meddeb, who is leading the Tunis club in its historic centenary year, admits that the last few months have taken a huge toll on the club. And him.
In this exclusive interview with Insideworldfootball, on Thursday afternoon, at the headquarters of his Delice Group, in Tunis's Les Berges du Lac, Meddeb expressed his thoughts on the last three months…
OSASU OBAYIUWANA: Since May 31, your club has been the subject of a lot of attention, for obvious reasons. What is your immediate recollection of what happened, during the abandoned Champions League final at Rades?
HAMDI MEDDEB: Things were very badly organised during this final. There was no clear responsibility for who was doing what, between the Confederation of African Football (CAF), the Tunisian Football Federation (FTF) and Esperance.
There was only one meeting between CAF officials and security officials, here in Tunisia, before the final. For a game of this magnitude, they need to have met with the relevant people a minimum of two weeks before, so that things would have been better organised and everyone will know their responsibility.
If we want to get to the UEFA or FIFA level, we need better organisation of these matches.
OO: How have things been for you, from May 31 to the moment when the CAF Disciplinary Committee finally ruled in favour of your club?
HM: It has been a bitter experience and a very disappointing one too… We would have preferred, as a club, to focus on the near and far future. We really hope that we will never have to go through this type of experience again.
OO: At the Africa Cup of Nations in Egypt, I spent time with Mr Ahmad (the CAF President). He told me, during a conversation I had with him, that you, to put it in his own words, "menaced" him at Rades and made him feel uncertain about his personal safety there. 
You received a $20,000 fine, from CAF's Disciplinary Committee, for this behaviour. In your opinion, what happened between the two of you?
HM: I have to admit that I was nervous and tired during this final. This match was played during the Ramadan period and a second leg, in our home stadium (where Esperance are expected to win) was not easy for us.
I have to say that I am really sorry about what the CAF President has said and accused me of. It is not acceptable for the CAF President to say that I threatened and menaced him.
As for the fine, it is unfortunate that I was given one, because I don't deserve it. I have never received a fine in my life, not even for a parking ticket in Tunisia. I hope that our relations with CAF, and the president, will improve in the future.
(Hechmi Jilani, Esperance's Vice-President, steps in): "At the 2018 CAF Champions League final, Mr Ahmad did not respect Esperance and its president, when we got the title…
OO: Why?  
HJ: He has no idea. When we met in Qatar, for the African Super Cup, Mr Ahmad greeted us very coldly, even though we only meet through official channels and events.
When we were going to Rades for the final, we observed that CAF and Wydad Casablanca had better security cover than we, Esperance, did. And yet they say that they were unsafe at Rades. We feel really insulted.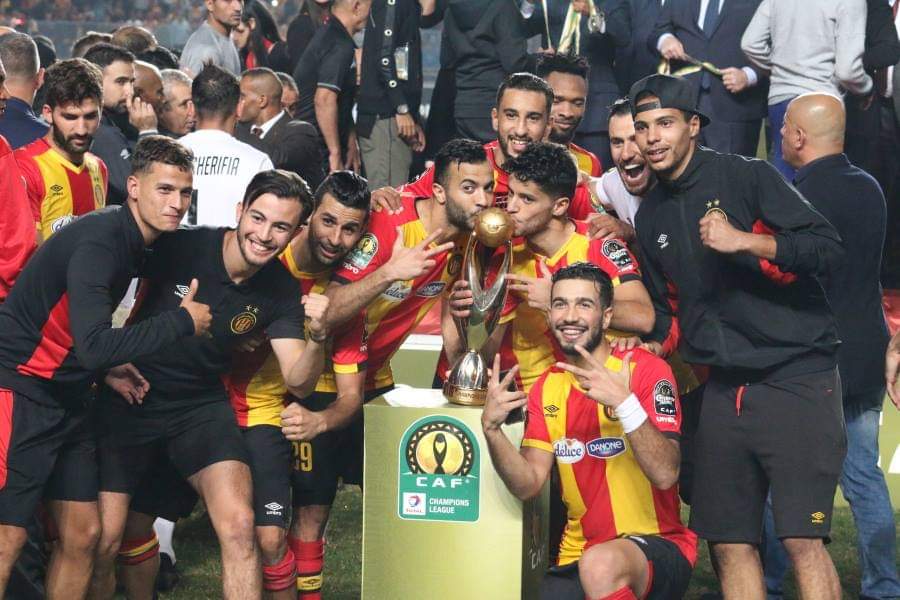 OO: Mr Meddeb, you make it pretty clear that you don't accept the validity of the $20,000 fine imposed on you, so when are you going to appeal against it?
HM: I will not. I respect the decision of CAF's Disciplinary Committee. It is normal that for a Champions League final that ended in the way that it did, we all have to take our part of the blame for what happened.
What happened at Rades must not repeat itself in the future.
OO: Until what happened at Rades, no African Champions League final has ever been abandoned. What do you feel about this bizarre experience, which is very bad for the image of African football?
HM: It is not the image of African football we should be talking about but the image of CAF that is at stake, in an event like this.
If we have to progress, we, as a club, are ready to make efforts. But CAF must tell us where we need to improve. The only relationship we have with CAF, these days, is when we receive a fine for the fans' use of flares and fireworks. We pay very big fines, but at the end we are not progressing, because we do not know what CAF is expecting from us.
Accusing Wydad Athletic Club (WAC), Esperance or any other club in Africa, for the problems during competitions, is wrong. CAF has the responsibility to organise these competitions. They are the ones to instruct the clubs, and the national associations, on what must be done.
If we think of what we spend on the African Champions League, compared to what we earn from it, it would be better for us not to play in the competition and just focus on the Arab Champions League, which is far more profitable. But the African Champions League is a matter of prestige for us…
OO: Really?
(Hechmi Jilani, Esperance's Vice-President, steps in again): We, as a club, lose money by playing in the African Champions' League, even with winnings of $2.5m.
OO: How much does it cost Esperance, to prosecute a successful Champions League campaign?
HM: First, more than half of what we win, in the Champions League, goes as bonuses and allowances to the entire team. That's a contractual obligation. To be able to win the Champions League, you have to be able to recruit top players. They come at a certain cost. And above all of that, we forget that Africa is a huge continent. We had, during the last campaign, to charter aircraft twice to certain venues. Each flight cost us more than $100,000. Remember that you only get $2.5 million for lifting the trophy.
And above all of this, it seems that the major reward we get from CAF, for all our efforts, are fines for disciplinary reasons. This is really a source of frustration for us. And I believe that we are not the only club in Africa with these feelings.
You must understand that a club that goes to the Champions League final in Africa is already exhausted, both physically and mentally. You play on pitches that should never be used for a competition of this magnitude. But the CAF representatives would tell you that those are the facilities available and there is nothing that can be done about them.
But it is the same CAF that complains about pyrotechnics and fireworks in the stadia, and then make us to pay a fine. It makes us wonder what we are doing here…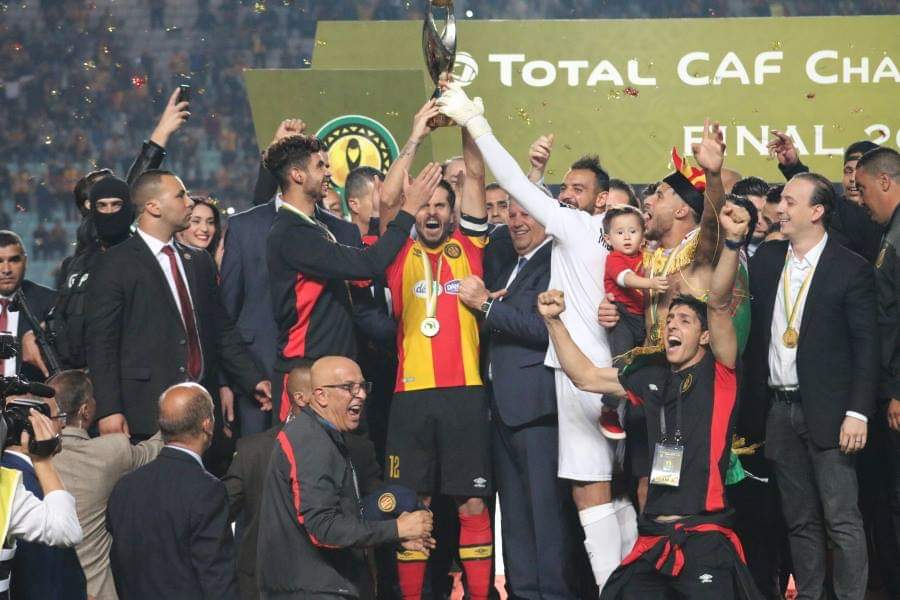 OO: But despite your frustrations, you fought to hold on to your title… 
HM: It is the title that our fans and public, as well as our administration, demand. As said, it is not a financially profitable title, that's for sure.
Let me go back to an earlier point. If anyone wants to criticise Esperance, they are welcome to do so. We are not perfect and not above mistakes. We are keen to learn and improve. But CAF has to improve on their governance of the game. It is not just the clubs.
OO: I understand that you're a man not used to talking to the media. But as the president of the top club in Africa, it is inevitable that the world wants to hear from you and know your opinion on key issues… 
HM: I am not one for talking to the media or in public. It's a matter of personal style. My pride is that I am not in my position for my own glory but for Esperance. As a former youth player for Esperance, we were taught to behave properly and have respect for people. I am proud to be the president of a club that never has arguments with referees outside or inside the field.
Despite all that happened during the Champions League final, our players behaved well and stayed calm. They know that I wouldn't accept bad behaviour of any kind from them.
I am proud to be the president of this club and to see what we have achieved, especially after the revolution, which was a hard time in our country. We are in good financial health also.
OO: This is your centenary year and you have won the African title in it. How important is that?
HM: For me, personally, being president of the club, in its centenary year, is a very special moment and great honour. I should point out that we have actually won two Champions League titles in one season – we won our first one in November 2018 and our second in May (a first in African football history).
OO: What are your thoughts about your opposite number at Wydad Casablanca, Said Naciri? And his behaviour at Rades? 
HM: Well, I have only met him on the field of play. I guess he was trying to defend the interests of his club. What I can say is there are big clubs in Africa and Wydad is certainly amongst them, as are Raja Casablanca, Ahly, TP Mazembe, Mamelodi Sundowns and Orlando Pirates in South Africa. They shall always have our respect…
OO: The use of the Video Assistant Referee (VAR), in Casablanca, and at Rades, was the biggest talking point of the Champions League final… 
When you look back at what happened in Casablanca, where WAC were also unhappy with the calls of referee Gehad Grisha, which didn't go their way, coupled with the failure of the VAR to function at Rades, what do you make of all this? 
HM: In 2018, we lost the first leg of the final to Ahly, 3-1. They were given two penalties that did not exist. Despite VAR, the referee stuck to his decisions…
OO: You don't believe the penalties were genuine? 
(Hechmi Jilani, Esperance's Vice-President, interjects): No, we don't believe that. But we respected the rules and never threatened to leave the field. We won the second leg 3-0 and the title…
HM (continues): We were the better team over the two legs of this final. As for the performance of Egyptian Referee Gehad Grisha, in Casablanca, I would say that he did very well. I don't accept the fact he was punished for poor officiating.
At Esperance, we don't harass referees. What we do is to launch a formal protest against a referee, like we did against [Gambian Referee Papa Bakary] Gassama, handling the final, because of what he had done to us, against TP Mazembe, during the semi-final game in Tunis.
But when Gassama was named for the final, we subjected ourselves to his authority and didn't complain.  It is not the responsibility of Esperance to ensure that VAR works at the stadium. It is the responsibility of CAF.
I was quite shocked, as the President of Esperance, to find out that with just five minutes left before the game, VAR was not working.
I got to know of this in the changing room. We are supposed to be the host team. Now, we want CAF to face their responsibility and do the right thing. That is not accusing parties and creating deep wounds.
With regards to the sabotage of VAR, it is known to all that Hawkeye wrote to CAF taking responsibility for what happened, because they failed to provide a piece of equipment to get VAR work.
And we in Tunisia are supposed to be blamed for that? This is complete nonsense, total nonsense…
OO: We had the Champions League final in Tunis on Friday, May 31, while the UEFA Champions League game was played in Madrid 24 hours later. You must have watched that game. Kindly compare and contrast both games… 
HM: Before I answer this question, let me add something to my previous answer…
We are a serious organisation and we know when we have a team good enough to win the Champions League and when we do not… Every time that we won the title, we knew that we had a very good team. We have played a good number of finals that we have lost, including two over the last 10 seasons – in 2010 and 2012. We have also been eliminated in the quarter and semi-finals as well. That's football.
Now, to your question, if there is any basis for comparison at all… We are talking about a continent that is on a completely different level from us. We, in Africa, are years away from the level of planning, financial capacity and organisation in Europe.
We are sorry to say that in Africa we are not working to better our organisation of this kind of event.
But even with our financial challenges in Africa, there is no doubt that we can do far better than we are doing now.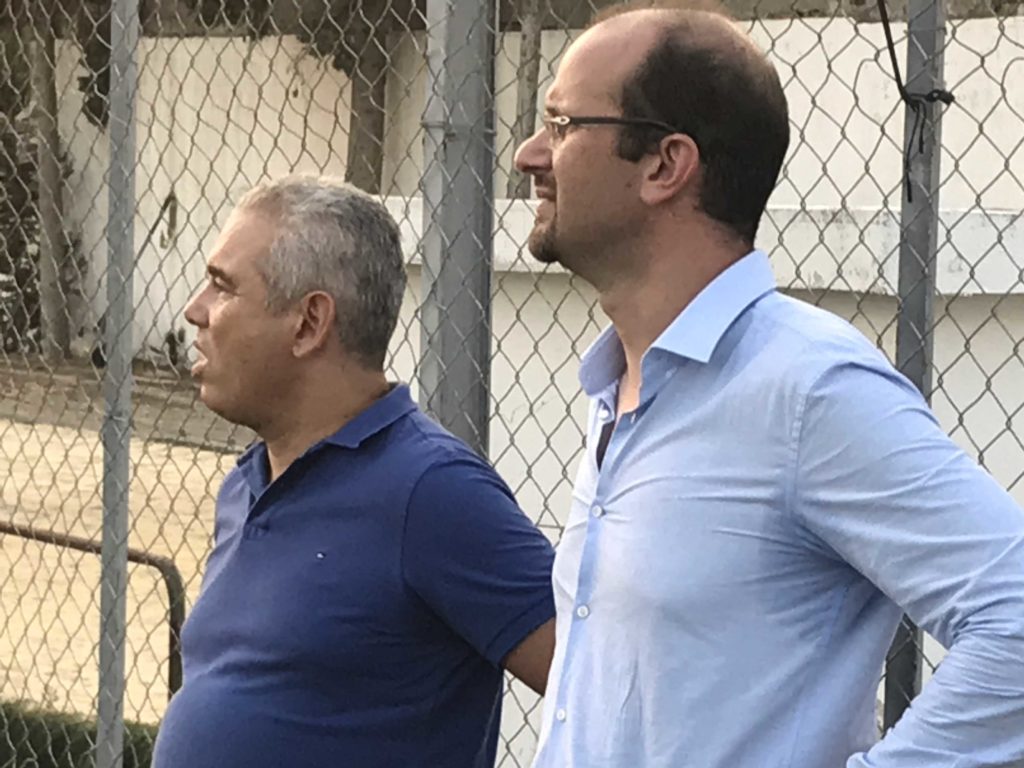 OO: What are you general feelings on the state of football in Africa? You're also going to the Club World Cup in Qatar… TP Mazembe (in December 2010) are the only African team to reach the final of the competition (losing to Inter of Italy). Can Esperance do as well as them? 
HM: We made a lot of mistakes, with preparation and our state of mind, for previous appearances. We intend not to make the same mistakes, when we go to Qatar. We cannot, of course, promise that we are going to win the title but we will do our best…
OO: You have won two Champions league titles in less than 12 months. Do you think you have the capacity to win a third title in succession, which would be historic? (Note – Ahly of Egypt, TP Mazembe of DR Congo and Enyimba of Nigeria are the other clubs to have won two Champions League titles in succession. But no club in Africa has won three consecutive titles, since the competition began in 1965).   
HM: We will never say that we are contenders for a third title this year, because football is a very uncertain sport. It is not an exact science. I believe that we have a strong team and we shall take our chances.
OO: What do you think about the decision of CAF to have the final played as a single match and at a neutral venue?
HM: We actually welcome this decision, because maybe it will help to improve the organisation of the event. It will also help to ensure that fans that go to the games remain disciplined, as they know they will be in another country and have to obey the laws there, if they want to avoid trouble.
Also, in one game, the players will have to give 100% of themselves. So maybe we could have a better level of football. Maybe…
OO: One of the big problems, as seen from sub-Saharan Africa, is the very poor behaviour of a large section of fans across the entire North African region. 
They are unruly and undisciplined, using flares, lasers pens (on the eyes of players and match officials), smoke bombs and similar things during matches. This is unacceptable, surely? 
HM: I deeply regret the behaviour that you are describing. It is quite wrong and I certainly do not accept it. But I think that it is the responsibility of the officials, whether national (the FA/Federations) or continental (CAF) to ban the bad fans that are giving the sport a bad image, which is also preventing the good fans from coming to the stadium, because they do not want to be involved in any fight or have bottles and flares thrown at them.
But what are the authorities doing? They impose fines and sanctions on the clubs. We have absolutely nothing to do with this. The fan that behaves badly sleeps peacefully and even goes to the market for more flares, when they are not punished, by the authorities, for their behaviour.
Punishing the clubs is certainly not the answer. If we do things this way, African football will not develop.
OO: My final question… Why did you agree to speak to me today? 
HM: Well, I have heard about you and know your reputation in football journalism. You are an honest journalist that offers a frank point of view, based on facts. We might not always agree with your position on certain issues but you always give your honest point of view. You are pushing for African football to be organised properly, which is the same direction in which I want things to go.
Contact the writer of this story, Osasu Obayiuwana, at moc.l1624417233labto1624417233ofdlr1624417233owedi1624417233sni@o1624417233fni1624417233