October 23 – Real Madrid top a ranking of Big 5 league clubs who have the trained the most players active in professional football.
The Spanish giants just outranked their Catalan rivals Barcelona with 39 players trained (up three from last year) against 34 for Barca.
In the top 25 ranked Big 5 clubs there are four Premier League teams ranked – Man Utd, Chelsea, Arsenal, and Spurs.
The ranking from the CIES Football Observatory follows the UEFA definition of training clubs that says players must have played for at least three seasons for the club between the ages of 15 and 21 to be termed home trained.
Outside of the Big 5 leagues the CIES looked at 31 other leagues and found football factories of players at Partizan Belgrade (75 players trained) and, not surprisingly, Ajax, (72 players trained).
Big 5 League  most productive training clubs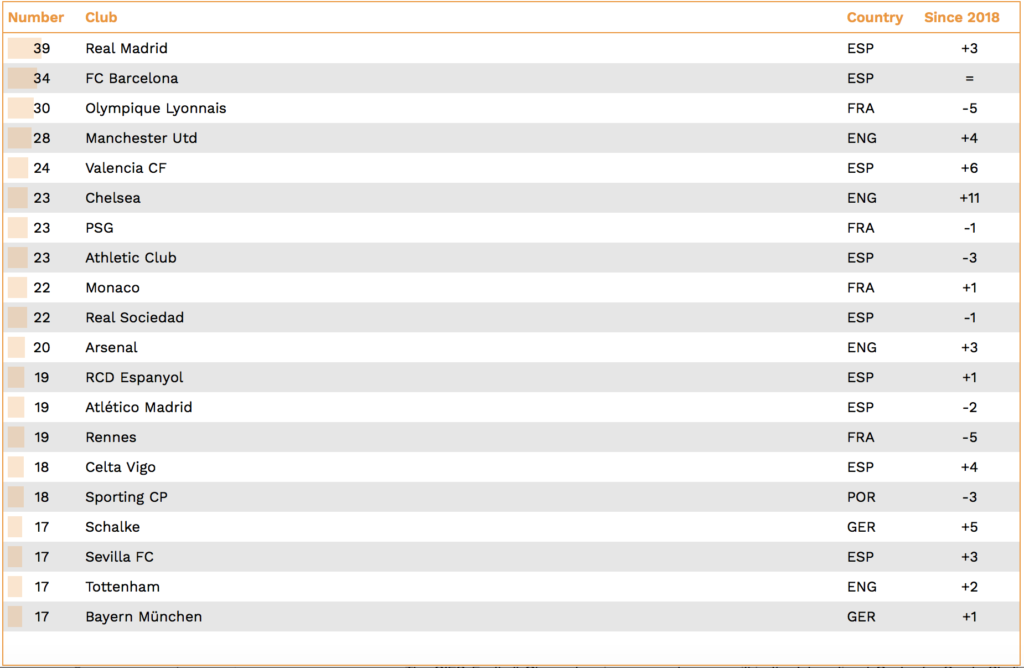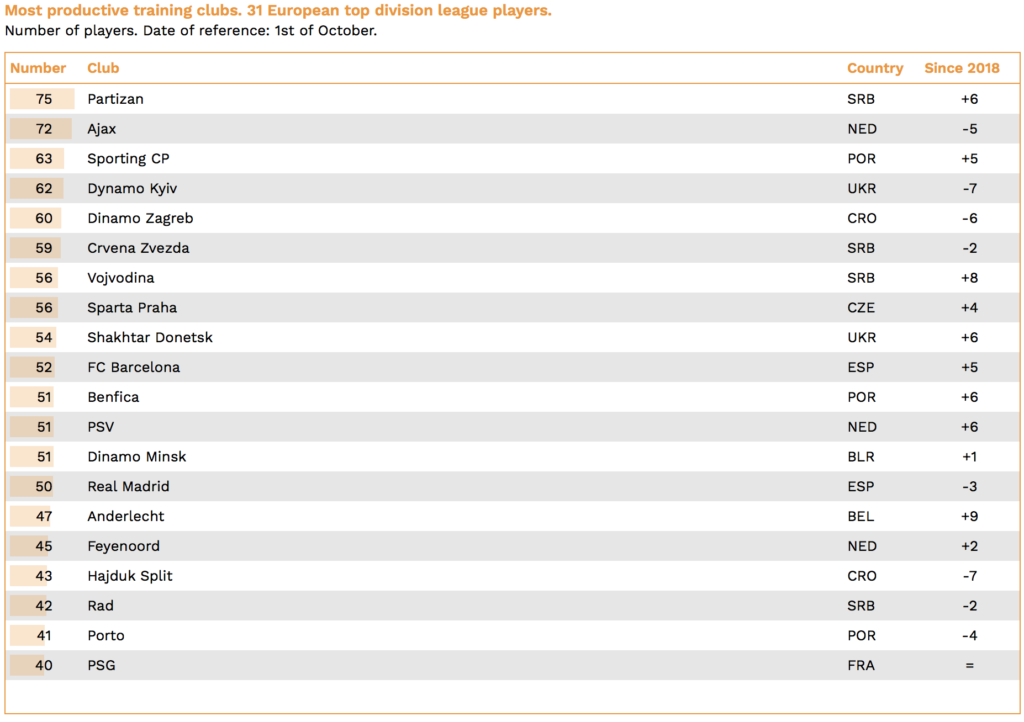 Source: CIES Football Observatory
For the full ranking go to https://football-observatory.com/IMG/sites/b5wp/2019/wp271/en/
Contact the writer of this story at moc.l1586546775labto1586546775ofdlr1586546775owedi1586546775sni@n1586546775osloh1586546775cin.l1586546775uap1586546775