By Paul Nicholson
October 31 – The esports business is expected to generate $1 billion of income this year, rising to $5 billion annually in five years time. It is an income growth wave that football has been keen to catch, but a report by the KPMG Football Benchmark team argues that the attraction of football to esports should not be solely about revenue generation.
"Football is facing the challenge of attracting new, and especially younger fans, as its audience is ageing. Enhancing its customer experience via innovative elements, including technology, smart stadia developments or using social media efficiently, is key to growing the fan base," say the Football benchmark authors.
Esports is a route to cracking that younger demographic and turning them into club and football fans. With EA Sports having sold more than 260 million copies of its FIFA game since launch in 1993 and an additional 200 million fans having downloaded and installed the free 'FIFA Mobile', the market for game players  almost 200 million times, a pathway to entry into the esports business has been created.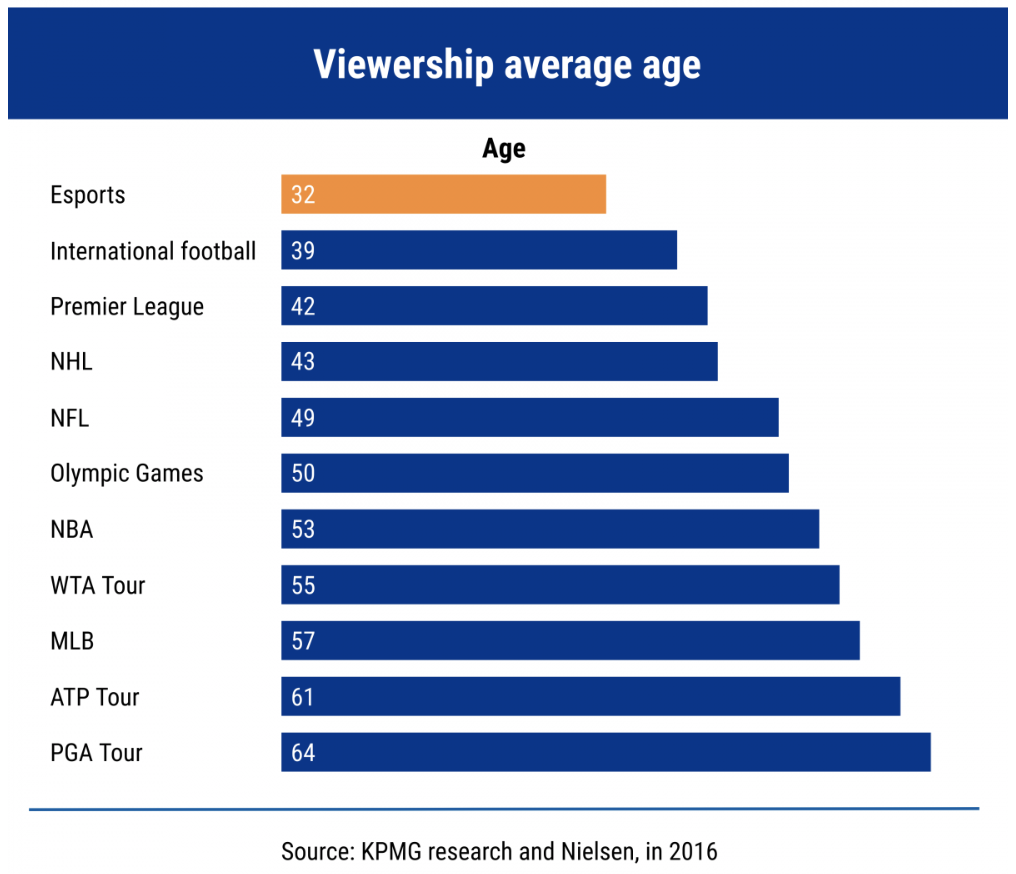 Clubs have to date established their esports footprint by signing the most talented FIFA esports players to create their own teams, or buying existing teams. Increasingly leagues have created their own FIFA competitions for their clubs and include the ePremier League, eMLS, eBundesliga, eLaLiga, eLigue-1 and eDivisie. They compete against each other in the FIFA 19 Global Series.
However, the report points out that football-related video games are not the biggest ones in esports with the FIFA Game "not even in the top 10, with League of Legends, Fortnite, CS:GO, Dota2 and Overwatch leading the pack."
This has led to a trend towards clubs "positioning themselves more as an overall esports brand, involving teams that compete in various games – similarly to the Barcelona brand, for example, which includes top teams in various traditional sports, such as basketball, handball or futsal. The wider the esports spectra a club can cover with successful teams, the more chance they may have to attract those valuable young audiences and turn them into loyal customers."
"We can see different go-to market strategies. In building their esports division, Barcelona bought a full, successful team competing in the 10th most popular game, Rocket League. Bundesliga club Schalke 04, an early participant in esports, is a regular competitor in the European League of Legends Championship Series – a professional franchised league for the top game. Others established co-branded partnerships: AS Roma have built a strategic partnership with Fnatic, a London-based professional esports organization – through this collaboration, players represent Roma in FIFA tournaments, while Fnatic manage the team, providing training and events as well. Paris Saint-Germain joined forces with Chinese team LGD for a co-branded squad to play Dota 2, the 4th most popular game," says the report.
"Just a month ago, Manchester City partnered with FaZe Clan, one of the biggest players in esports to create engaging social content, limited edition co-branded retail products and host exclusive esports events globally. Being a lesser-known brand internationally, Danish club FC Copenhagen chose a different path – teaming up with the biggest media company in Scandinavia, Nordisk Film, they established a completely new brand, "North Esports", which aims to become a leading multi-gaming organization in Europe with multiple teams and players."
The report concludes that there is an "overall trend of top sport entities moving towards an entertainment company model, even re-positioning their brands and transforming their organization accordingly, to attract audiences from all over the world.
"The most ambitious ones are exploring ways to engage young generations by providing a wide-range of lifestyle experience associated with their brand."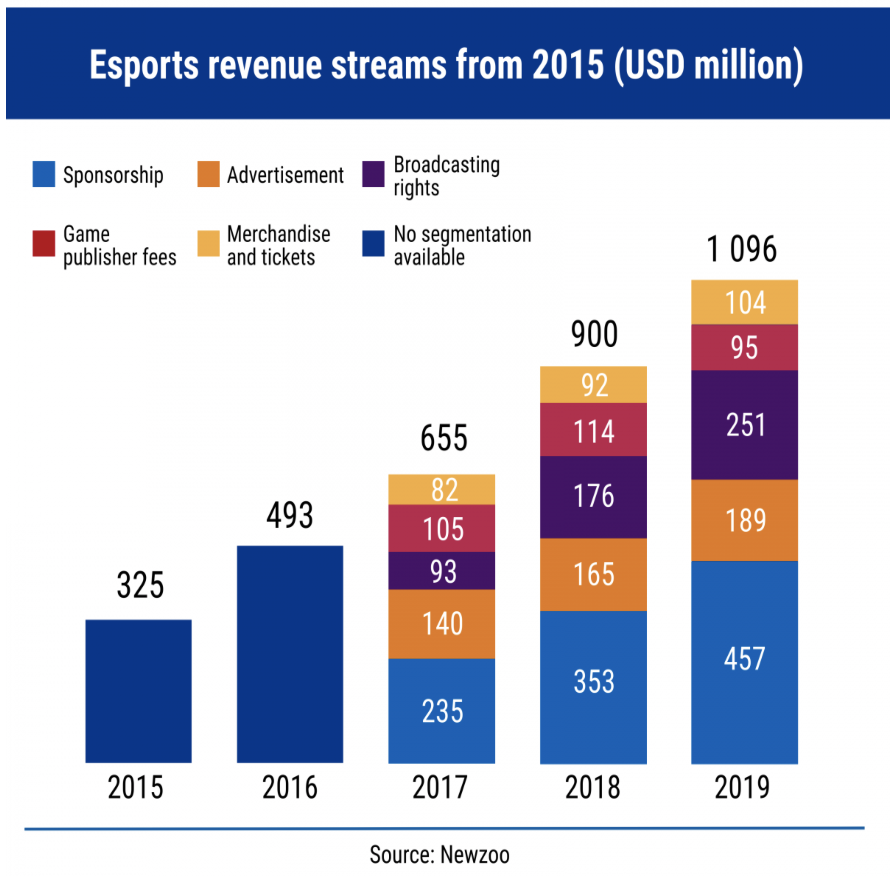 See the full report at https://www.footballbenchmark.com/library/booming_esports_market_how_does_football_react
Contact the writer of this story at moc.l1635370121labto1635370121ofdlr1635370121owedi1635370121sni@n1635370121osloh1635370121cin.l1635370121uap1635370121