November 27 – A sports integrity whistleblower hotline is reporting that 85% of the crimes reported to date have been in football, with 23% of the crimes being match-fixing offenses and 12% being laundering.
The Special Investigations Unit (SIU) of the International Centre for Sport Security (ICSS) launched the Sport Integrity Hotline in December 2017 and to date has opened 240 cases.
The unit operates by first assessing the report and carrying out an initial investigation, before then reporting to the relevant sports bodies or government jurisdictions.
Dale Sheehan, director of the ICSS Sport Integrity Hotline, speaking at the SIGA Expert Summit on Sports Betting Integrity at Soccerex in Miami last week,  emphasised that the cases were only opened when they were convinced a crime had been committed.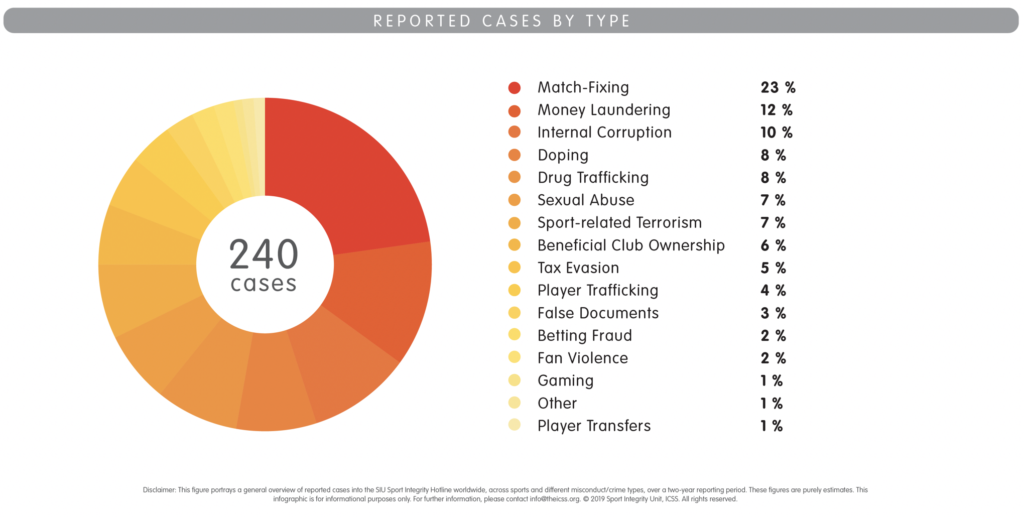 Open to athletes, coaches, sports organisations and members of the public, the hotline is an independent and confidential platform available globally.
"So far 60% of the cases have been in Africa but the hotline has had a higher profile in North Africa than other regions," said Sheehan. "The kinds of crimes reported tend to fillow the same pattern across all the markets with football being the most reported." A trend he doesn't expect to change.
The second highest sport on the  list is tennis, which represents 4% of cases reported.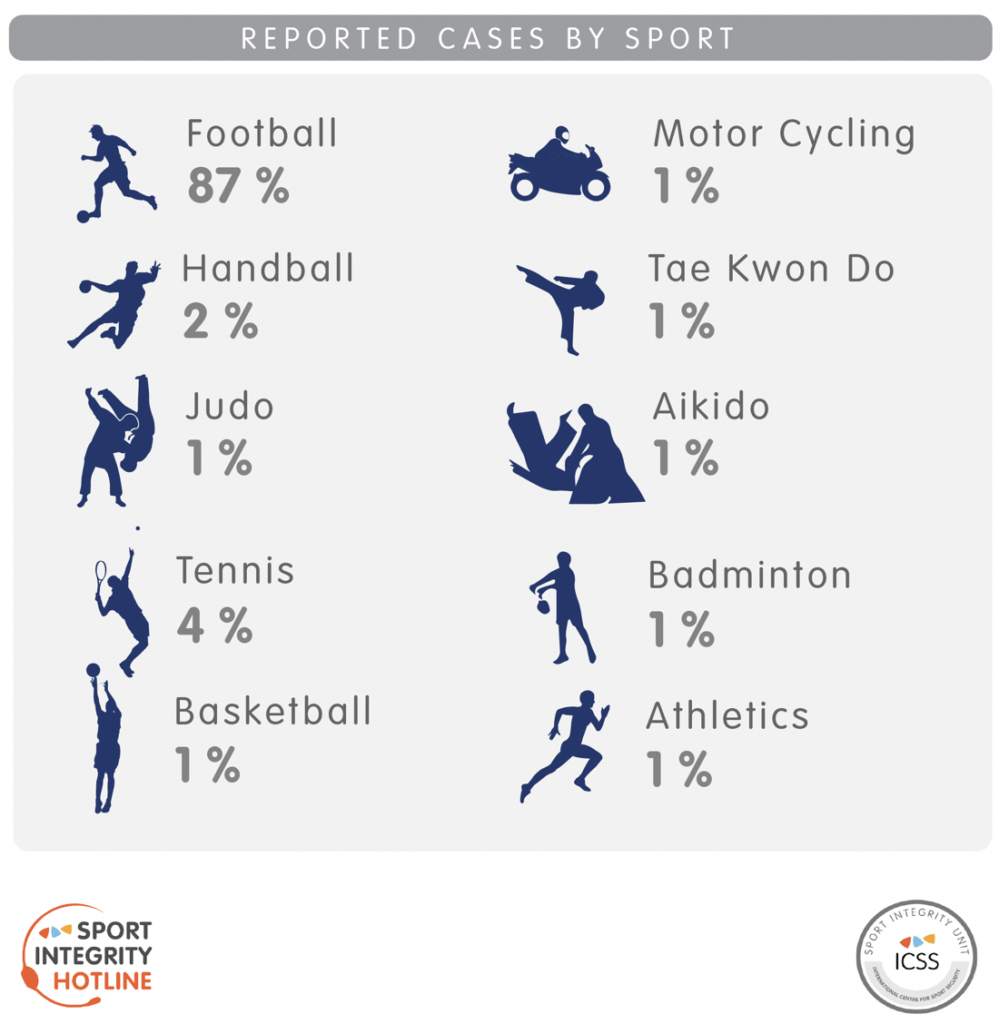 Contact the writer of this story at moc.l1597319135labto1597319135ofdlr1597319135owedi1597319135sni@n1597319135osloh1597319135cin.l1597319135uap1597319135