November 29 – Liverpool begin the first stage of a public consultation exercise today for the proposed expansion of their Anfield stadium to a capacity of more than 61,000.
The club is holding drop-in sessions where they will share the early design treatments for the expansion of the Anfield Road Stand and take feedback from the local community, businesses and supporters.
The plan sees a proposed increase of about 7,000 seats, the bulk of which would be general admission, though some sports bar/lounge hospitality would be offered.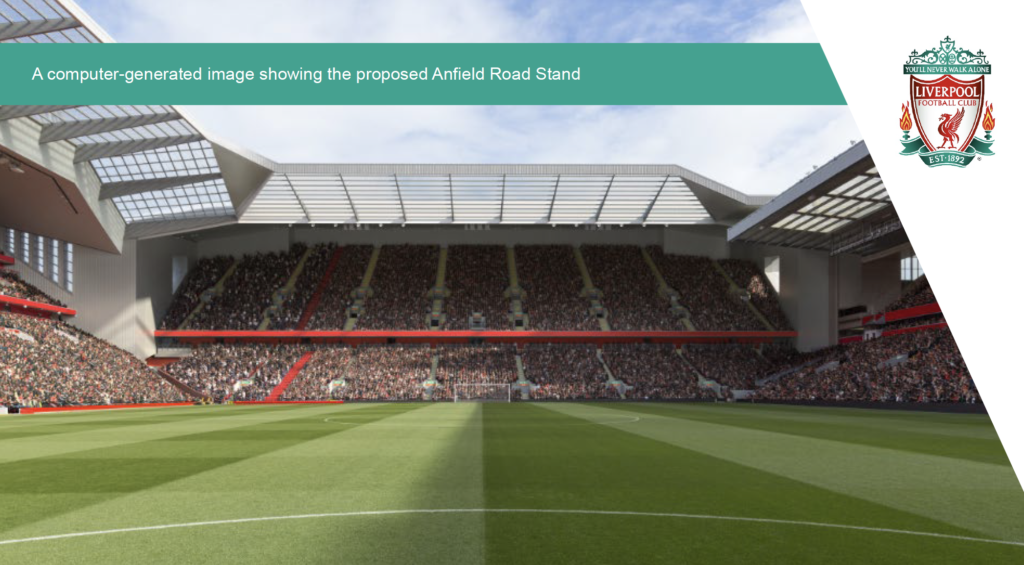 Andy Hughes, chief operating officer, Liverpool FC, said: "For any expansion to the Anfield Road Stand to go ahead we need certainty on three key areas. Firstly that we are able to reach agreement with local residents, businesses and community groups that they will allow the expansion plan to take place which will mean closing a short section of Anfield Road between 96 Avenue and Skerries Road. Secondly that we have the right sustainable financial and economic model in place to deliver a long term sustainable Anfield and lastly that we are able to successfully navigate the complex planning landscape. We need to be satisfied on all three points for work to proceed."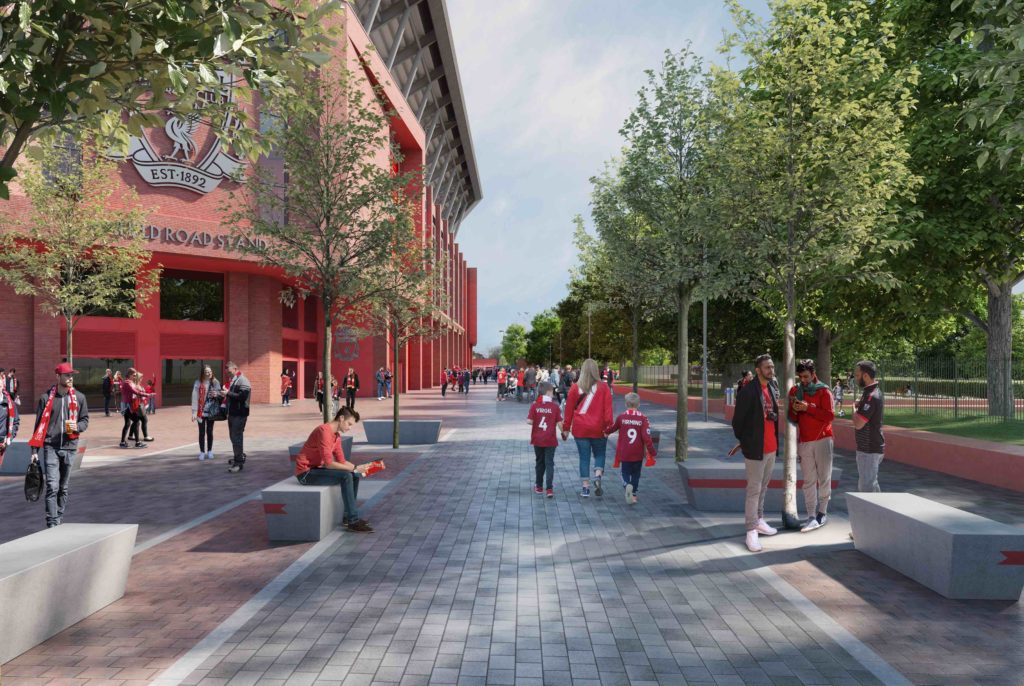 The plans include looking at the opportunity for permanent permission to hold concerts and other major events at Anfield outside of the match-day calendar.
In September 2016 the club completed a successful rebuild of its Main Stand that added 8,000 seats and took the stadium capacity to 54,000. That £100 million redevelopment was part of a city-financed £260 million regeneration of the Anfield area. It is estimated that the expansion helped increase match day income by £12 million to £74 million per game.
No cost has been put on the new proposals yet.
Contact the writer of this story at moc.l1593970563labto1593970563ofdlr1593970563owedi1593970563sni@n1593970563osloh1593970563cin.l1593970563uap1593970563