December 21 – Belgium will finish 2019 as the world's top ranked team, ahead of France and Brazil – the same positions they held in December 2018 in the FIFA/Coca-Cola men's World Rankings.
The top 20 of the ranking sees 13 European teams and five South American team. Mexico are the highest ranked Concacaf team at 11, while Africa's only entrant in the top 20 is Senegal at 20.
Japan are Asia's highest team at 28. Though the AFC does have the world's highest climbing team over 29 with Qatar – who won the AFC Asian Cup in January – moving up 38 places to 55, a ranking spot that still probably under represents their ability in what has been an international breakthrough year for the team, and with almost three full years to go before they host the next World Cup in December 2022.
In their analysis of the ranking changes FIFA point out that "given the teams who have made the most progress in 2019, it is no surprise to find that the regional composition of the top 50 has changed over the year, with Europe's dominance diminished. UEFA has lost three places in the top 50 compared to the end of 2018, and now has 28 teams, whereas Concacaf (4), the AFC (4) and CAF (4) have all gained one spot apiece."
The FIFA rankings were introduced in 1993 and 2019 was a record year in in terms of  international "A" matches with 1,082 played.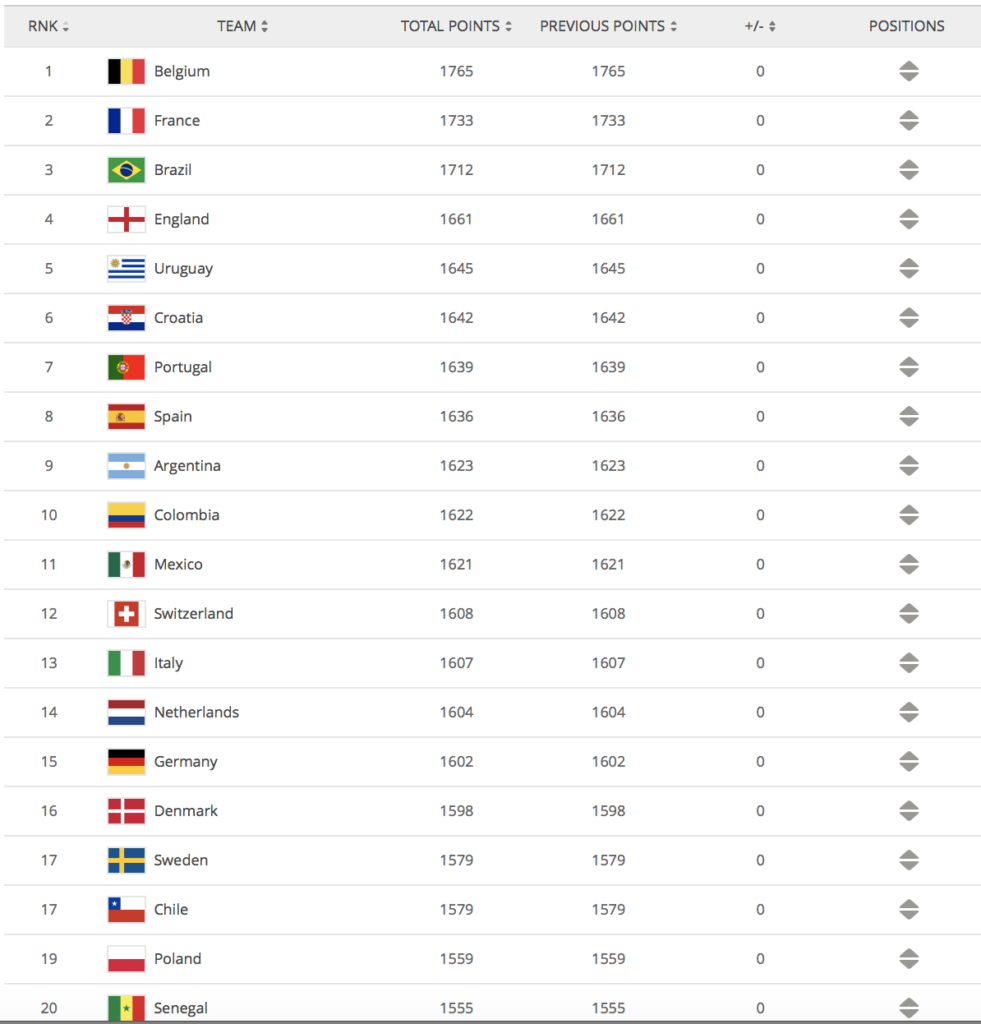 See the full ranking at https://www.fifa.com/fifa-world-ranking/ranking-table/men/
Contact the writer of this story at moc.l1593856646labto1593856646ofdlr1593856646owedi1593856646sni@n1593856646osloh1593856646cin.l1593856646uap1593856646