June 17 – Qatar organisers have now officially opened the third tournament-ready venue for the 2022 World Cup, and the largest to be completed so far.
The official launch follows news earlier this month that the Education City Stadium had been completed. Last December, local organisers pulled the stadium at the last minute as a venue for the 2019 Club World Cup over crowd control concerns. Those issues and full certification for the stadium have now been resolved.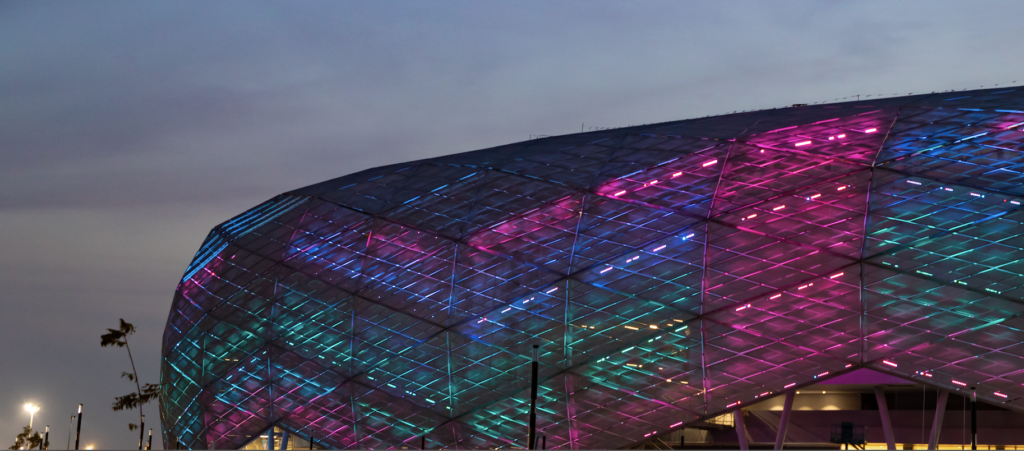 Two more stadiums for the 2022 World Cup – Al Rayyan Stadium and Al Bayt Stadium – are expected to open by the end of 2020.
The 45,350-seater Education City Stadium is one of eight venues and will host matches up to the quarter-finals stage. The seating capacity during the tournament will be 40,000 and after the World Cup will be reduced to 20,000 following the removal of the modular upper tier.
Located to the west of Doha in the Education City university district, the stadium is being called the 'Diamond in the Desert'. Its facade is made from a tessellating triangular pattern that takes its form from Arabic architecture and is designed to deflect the country's strong sunlight.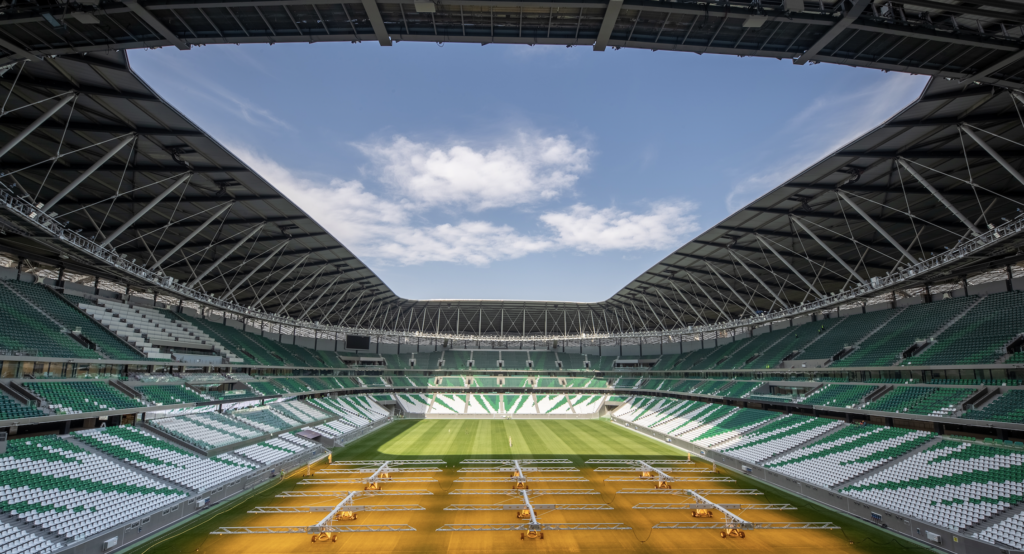 "The facade of the stadium features triangles that form complex, diamond-like geometrical patterns which appear to change colour with the sun's movement across the sky," said the Qatar's Supreme Committee for Delivery & Legacy.
"Like diamonds, the stadium's design represents quality, durability and resilience – and will become something to be treasured, both for the memories it holds and its future value to the country."
Following the World Cup the stadium will be converted into a sporting and athletics hub for the surrounding universities and local community. Parts of the building will be converted into classrooms and event spaces for use by the universities.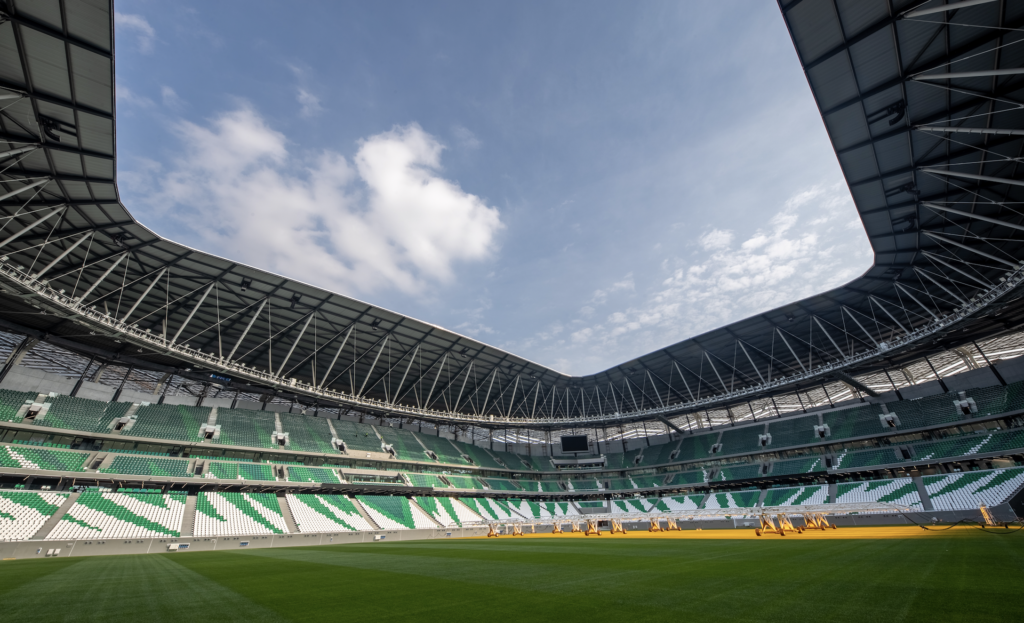 Qatar 2022 organisers have frequently messaged the importance of environmental and commercial sustainability for their stadia. The Education City stadium is the first venue to achieve a 5* sustainability rating under the Global Sustainability Assessment System for its design and build.
Sustainability features include direct access to public transport, low toxicity indoor materials and LED sports lighting. In addition, 85% of building materials were regionally sourced, while 29% were generated from recycled materials. The stadium also boasts carbon dioxide sensors for high occupant density spaces to ensure ventilation and indoor air quality, and a water efficient irrigation design to minimise landscape water consumption.
Contact the writer of this story at moc.l1603529220labto1603529220ofdlr1603529220owedi1603529220sni@n1603529220osloh1603529220cin.l1603529220uap1603529220