September 22 – The Premier League has the lowest percentage of minutes by players aged 21 or younger in Europe's Big 5 leagues and the third lowest across the whole of Europe, according to the latest report from the CIES Football Observatory.
The data looks at the percentage of minutes played by 21-year-old or younger players since the 2015/16 (or 2015) season with the Premier League recorded just 7.1% of minutes. In comparison France's Ligue 1 had a 15.4%.
In Europe the Premier League only better Greece (7%) and Turkey's Super Lig (4.1%). Spain's La Liga (9%) and Italy's Serie A (9.3%) were also in the bottom seven of European leagues.
Globally European nations fare better. "Two Baltic countries are at the top of the overall rankings: Estonia (31.1%) and Latvia (27.2%). The Slovenian top division complete the podium: 26.4%. The Dutch Eredivisie is the most competitive championship in the top 10 (8th, 23.8%)," say the report authors.
"The highest figures for leagues in non-UEFA associations were observed in Panama (7th, 23.9%), Venezuela(13th, 22.0%) and Uruguay (20th, 18.0%)."
But it is not such good news for Chinese football ambition.
"Since 2015, Chinese Super League clubs fielded 21-year-old or younger players for the fewest percentage of minutes among all of the competitions surveyed: 3.9%. This very low proportion indicates that China is not yet ready to become a football power as local talents struggle to gain experience," concludes the CIES.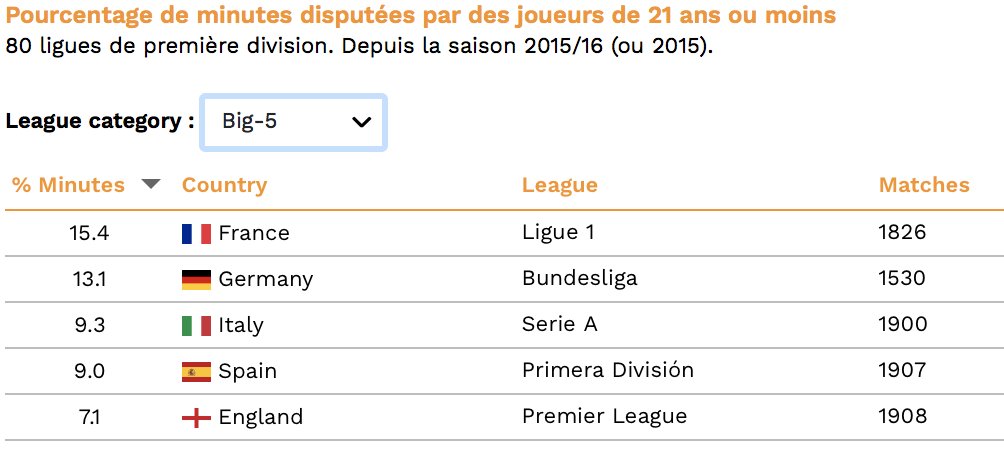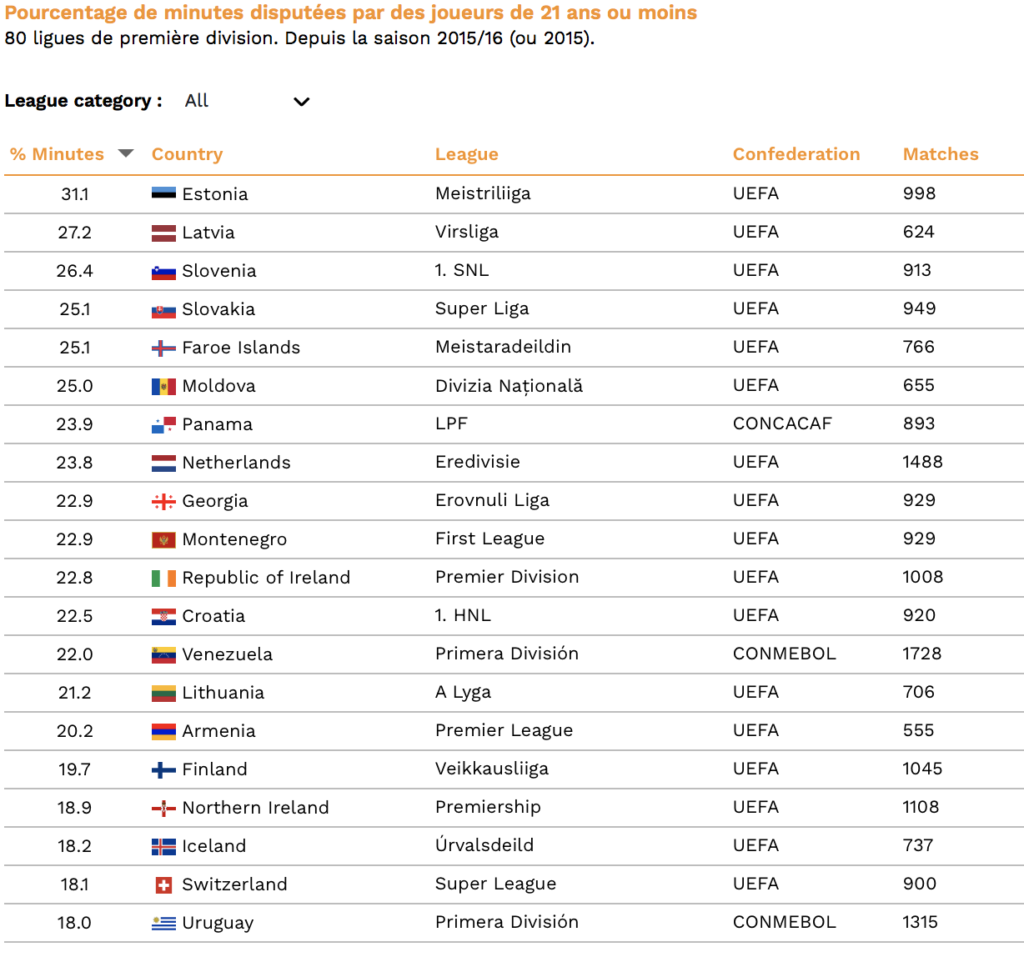 See the full data at https://football-observatory.com/IMG/sites/b5wp/2020/wp305/en/
Contact the writer of this story at moc.l1603227125labto1603227125ofdlr1603227125owedi1603227125sni@n1603227125osloh1603227125cin.l1603227125uap1603227125