By Andrew Warshaw
October 5 – It was, as one national newspaper put it, the day football went crazy. What a shame there were no fans to see it live.
"We lost the plot," bemoaned shell-shocked Liverpool manager Jurgen Klopp after his team – champions of England, remember, and by a landslide – suffered their worst defeat for 57 years after being ripped apart 7-2 behind closed doors by Aston Villa, who only escaped relegation last May by the skin of their teeth.
"The worst day of my career as a manager," was the reaction earlier in the afternoon of Manchester United's Ole Gunnar Solskjaer after his side were humiliated 6-1 at home by Tottenham Hotspur.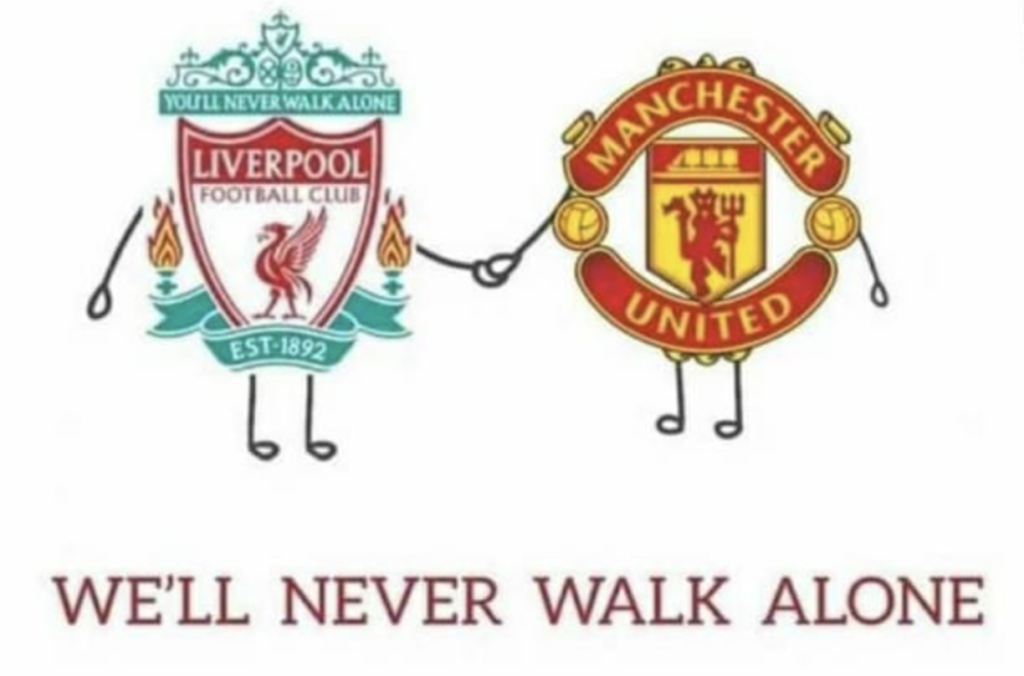 Never in the history of the English top flight had there such a remarkable few hours of action, with analysts across the country trying to explain how and why it happened.
Certainly Liverpool's capitulation must go down as the most astonishing result of recent decades, coming so soon after their first league title in 30 years.
Although there had been doubts about their defence after conceding three against newly promoted Leeds and despite being without trusted regular goalkeeper Alisson, not even the most critical Liverpool fan could have predicted such a devastating score line .
"All the things you should not do in football we did tonight," said Klopp, who added that his team, the first reigning English top-flight champions to ship seven goals in a league match since Arsenal in 1953, had "lost the plot".
While Liverpool's stunning defeat may end up being considered one of those days – albeit an historically bad one – Tottenham's win at Old Trafford against a United side reduced to 10 men in the first half exposed serious defensive flaws in what was United's joint worst defeat in the Premier League era.
Victory was especially sweet for Tottenham's former United boss Jose Mourinho and is bound to intensify the pressure on Solskjaer whose expensively assembled squad have looked anything but convincing so far during the campaign.
"It is history for Tottenham, history for my boys and I cannot deny it is also history for me," said a clearly delighted Mourinho after Spurs emerged unbeaten from four energy-sapping, lung-busting games in the space of eight days.
The only downside of their display was a cynical piece of play-acting from Argentine forward Eric Lamela which led to Anthony Martial being sent off for retaliation following a corner.
"It is the worst day of my career as Manchester United manager and the worst day for all of them as United players," said Solskjaer whose team, despite the sending-off, were second best even with 11 players on the pitch.
"Sometimes you make mistakes, that's part of life and we made too many mistakes in one game of football and that shows in the result," said Solskjaer, who felt Martial deserved to be sent off but was also unhappy with the manner of Lamela's reaction.
"He gave him a little slap and Lamela must be having an operation. If that was my son, I know what I would tell him."
He conveniently ignored the fact, however, that two more of his players could easily have also been red-carded in what was a shambolic display lacking in leadership and cohesion that will have Solkjaer fearing for his job during the international programme that now takes over for the next fortnight.
Contact the writer of this story at moc.l1603224294labto1603224294ofdlr1603224294owedi1603224294sni@w1603224294ahsra1603224294w.wer1603224294dna1603224294