January 7 – Social media numbers often look astronomic with European clubs in particular selling marketing packages based on millions of followers, likes and interactions. But how good are these numbers?
Research into Premier League Instagram followers by RantCasino.com using the Modash.io analysis platform suggests that clubs' Instagram numbers can be inflated by as much as 36% if you are Burnley (386,980 fake followers) or 17% (101,490) if you are Leeds United.
Manchester United, who have the most Instagram followers of Premier League clubs at 38.2 million, have 20% of the account as 'fake' followers – more than 7.7 million.
Liverpool are one spot above Man Utd, with 21% of their account counted as fake followers (6.2 million).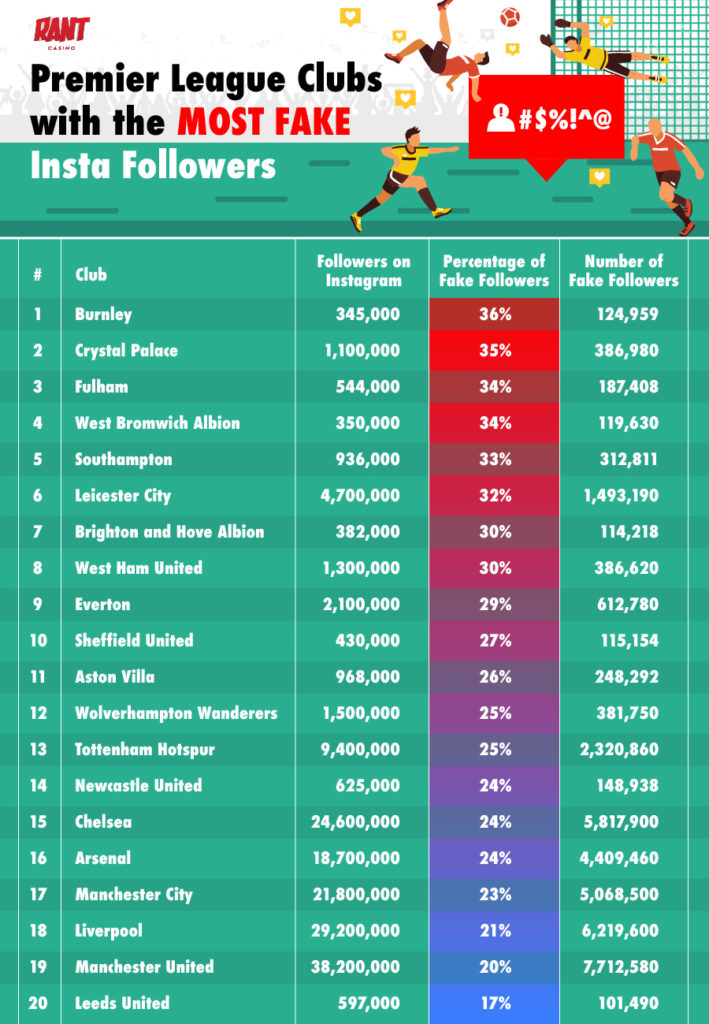 Contact the writer of this story at moc.l1611607710labto1611607710ofdlr1611607710owedi1611607710sni@n1611607710osloh1611607710cin.l1611607710uap1611607710