By Paul Nicholson
September 22 – Concacaf has unveiled a major expansion of its Champions League and its club competition structures that completely overhaul existing formats and significantly beef up its three individual regions and bring them into a joined up system.
From 2024 the Concacaf Champions League (CCL) will expand to 27 participating clubs and an additional knock out round. Qualification will be via the three sub-regions of North America, Central America and the Caribbean and predominantly through their own competitions.
Two new competitions will be created for Central America and the Caribbean, while a major change in North America will see history made with all the clubs from Liga MX's top tier and the MLS compete in a completely re-imagined Leagues Cup.
That event will serve as an annual, month-long, tournament with both leagues suspending their seasons for one month during the summer to compete. It will kick off in 2023.
Concacaf president Victor Montagliani said: "This is not just about expanding the Champions League and putting a showcase final on a big weekend. This is about bringing a competition that our fans and broadcast partners wanted. We needed to create more relevant games, that is what the fans wanted…we will build on domestic and regional rivalries, we will crown champions in each region and they will all funnel into a knockout format. The narrative is there, the relevancy is there."
Echoing Montagliani's comments on the significance of the new competitions, MLS Commissioner Don Garber said: "Our confederation stands toe-to-toe with every confederation around the world…We have now added rocket fuel to drive more interest in our leagues and our confederation."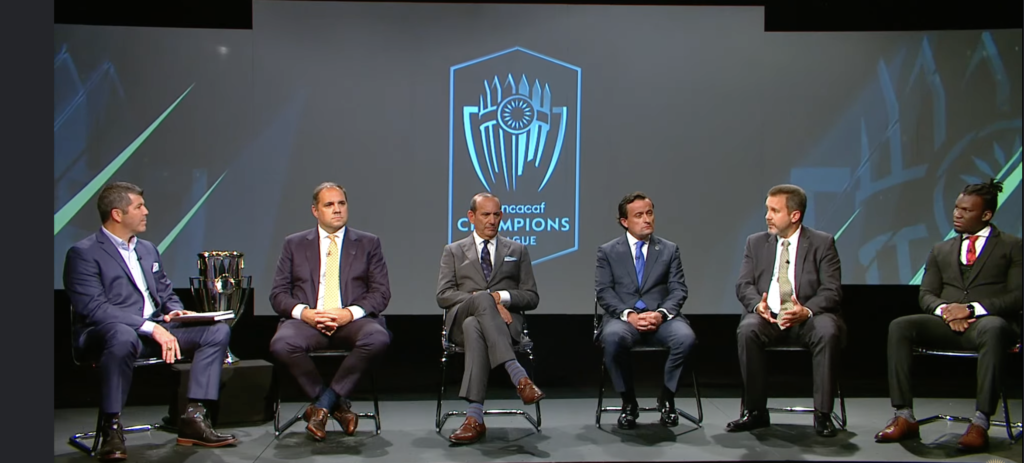 Convincing Liga MX and MLS to embrace the Concacaf narrative is perhaps the masterstroke within the plan. The old CCL had become a procession of Mexican club winners that the MLS clubs had struggled to topple, while interest in the two years of the four-team Leagues Cup format (LigaMX vs MLS) had reached a level where the final commands a showcase event in Las Vegas (Club Leon play Seattle Sounders tonight at the 65,000+ capacity Allegiant Stadium in Vegas). Clearly the Leagues Cup was ready for a bigger and broader stage to play on and Concacaf have provided that.
The carrot at the end of the CCL is Club World Cup qualification and global recognition for teams.
"This year Tigres made the final of the Club World Cup, the first time for a Concacaf team. The Club World Cup is to be expanded in the future and we want our clubs in those leagues to be able to compete but not only to get to the final but to win that final," said Montagliani.
Of the 27 clubs that will participate in the new CCL, 22 will begin play in Round One and 5 will receive a bye to the Round of 16. The qualification process for the clubs will be divided per region:
North America
Round One (15 North American clubs): Five Liga MX clubs, four MLS clubs, two Canadian Premier League clubs, two Leagues Cup clubs (second and third place finishers), the US Open Cup Winner and the Canadian Championship winner.
Round of 16 (3 North American clubs): Liga MX winner, MLS Cup winner and Leagues Cup winner.
Central America
A new 20-team Central American Cup will include a Group Stage and a Knockout Stage and will qualify six clubs for the CCL with five in the first round (Central American Cup second-place finisher, two losing semifinalists and two play-in winners). The Central American Cup Champion will enter the CCL at the Round of 16.
Caribbean
A new 10-club Caribbean Cup that will include a Group Stage and a Knockout Stage, will qualify three clubs for the CCL. Caribbean Cup second and third place finishers will enter at Round 1, while the Caribbean Cup Champion will enter at the Round of 16.
Contact the writer of this story at moc.l1638842614labto1638842614ofdlr1638842614owedi1638842614sni@n1638842614osloh1638842614cin.l1638842614uap1638842614