January 2 – With Premier League clubs currently in the midst of their fourth fixture in 11 days, a look at attendances over the holiday programme show every club bar Spurs showing attendances over 90% of their ground capacity. Santa has again delivered for English clubs.
Round 19 showed nine clubs reporting ground capacities over 96% full on the weekend before Christmas. Even Burnley, perennial bottom dwellers on the attendance chart, were full. Saints were bottom of the table.
Boxing Day fixture were similarly packed – except at Wembley where Spurs could only sell 61.57% of the stadium for the visit of Saints.
Crystal Palace topped the table reporting more fans in attendance than the ground's official capacity. They did the same for Round 21 as they broke Manchester City's winning streak with a draw.
Of just over 61,500 seats unfilled over the three fixture rounds, 34,500 were for Spurs' Wembley fixture.
Almost 8 million seats have been filled at Premier League fixtures so far this season.
The Insideworldfootball attendance figures are calculated from the official ground capacities and the official reported match attendance. No account is taken for seat kills due to safety or media requirements.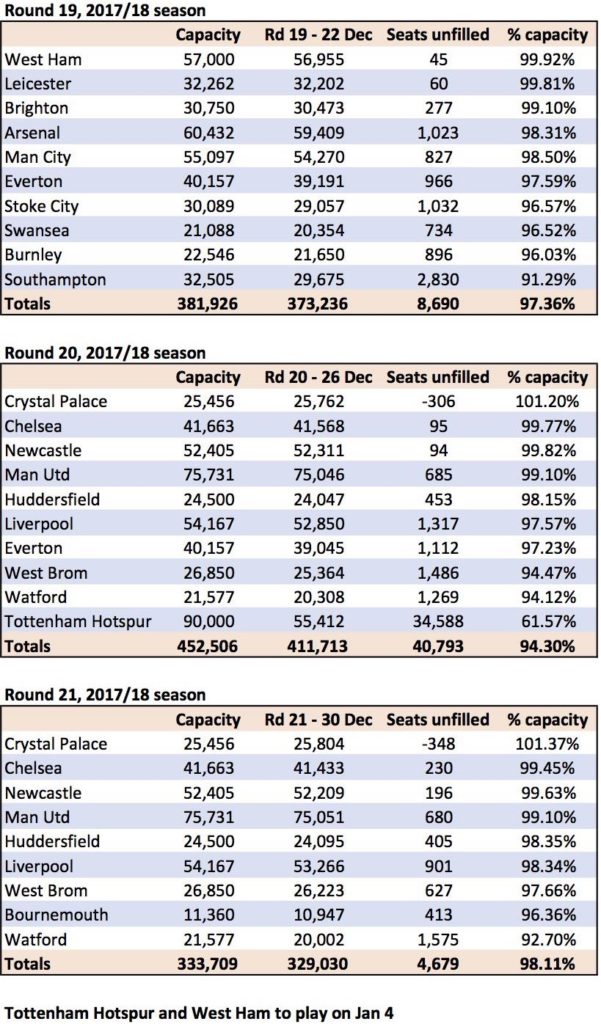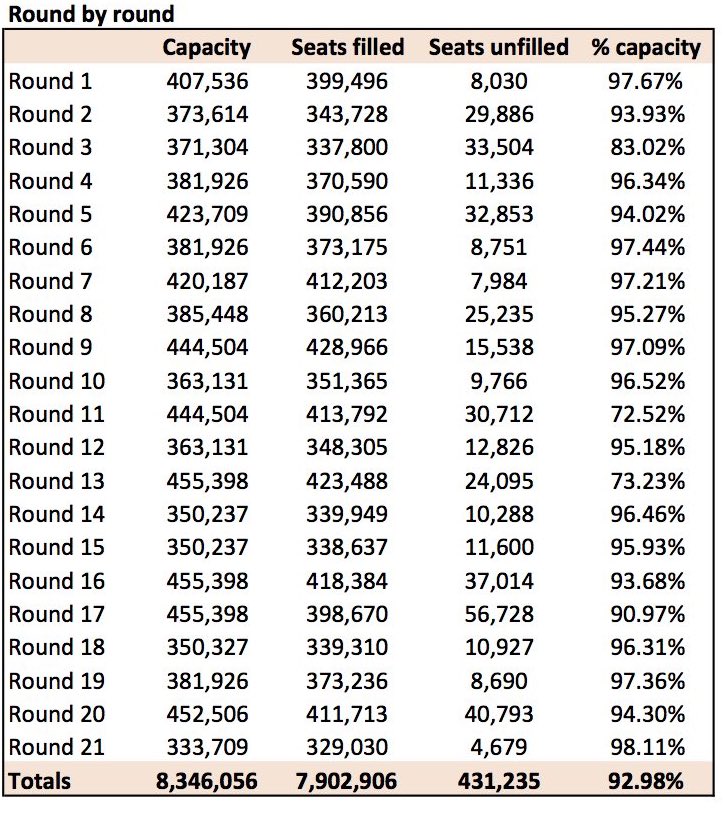 Contact the writer of this story at moc.l1548265464labto1548265464ofdlr1548265464owedi1548265464sni@n1548265464osloh1548265464cin.l1548265464uap1548265464