Details

Category: Champions League
Published on Monday, 22 April 2013 09:42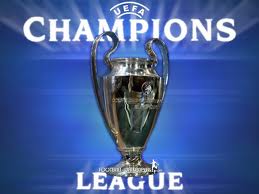 By Monica Villar
April 22 - The first leg of the Champions League semi-finals take place this week with the giants of Germany facing the giants of Spain - Bayern vs Barça and Dortmund vs Real Madrid. Tickets are hard to get but if you are going to one of the German legs you will likely pay half the amount for a similar ticket in Spain.
Subscribe now to read the full article
INSIDE World Football's news archive of more than 3,000 stories and columns is now available via subscribtion. Subscribers also receive the daily newsletter as well as at various times special offer discounts for conferences, books, and other services.
Subscribe to read the full article