Details

Category: Champions League
Published on Monday, 22 April 2013 09:42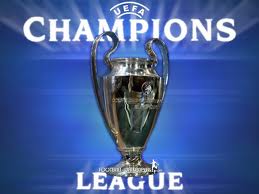 By Monica Villar
April 22 - The first leg of the Champions League semi-finals take place this week with the giants of Germany facing the giants of Spain - Bayern vs Barça and Dortmund vs Real Madrid. Tickets are hard to get but if you are going to one of the German legs you will likely pay half the amount for a similar ticket in Spain.
The tickets to see Bayern face Barcelona at the Allianz arena will be in between €40 and €150 while the second leg, which will be played at the Nou Camp will be between €91 and €359. Borussia Dortmund will have the cheapest tickets when they host Real Madrid on April 25 at the Signal Iduna Park as their prices will be between €45 and €170 while, at the Bernabéu if you want a ticket you will have to pay anything from €70 to €325.
The differences in prices may come as a surprise, but Germany has, by far, the cheapest ticket prices of any of the main leagues – La Liga, Bundesliga, Calcio, Premier League and Ligue 1.
In La Liga, last season on average the cheapest match-day ticket was just under €30, the most expensive was €141 while the most expensive season ticket on average was €936, the cheapest €271. Last season the attendance of all La Liga matches averaged at 30,269 people, with Barcelona and Real Madrid topping the tables at 84,119 and 74,678 respectively.
Bundesliga had the best record of attendance last season with an average of 45,726 people going to the grounds. Borussia Dortmund topped the table with and attendance of 80,521, second are Bayern Munich with 69,000 and in third place are Schalke 04 with 61,139.
Price points explains the higher attendances in Germany. In the Bundesliga the most expensive match-day ticket is just under €60, while the cheapest is around €12. In comparison to La Liga their season tickets are also a bargain, on average the most expensive season ticket will cost the fans €642 while the cheapest stood at €242.
Last season, Schalke 04 fans protested that the tickets to go and watch their team against Athletic Bilbao at San Mamés in the Europa League were too expensive - they were €90 - during the home match they displayed a banner that read "Ticket 90€ = 1 euro per minute? Football isn't phone sex!".
Contact the writer of this story at This email address is being protected from spambots. You need JavaScript enabled to view it. . Monica Villar is news editor of leading Spanish football website www.laliganews.tv