News
Details

Category: FIFA
Published on Tuesday, 07 May 2013 09:21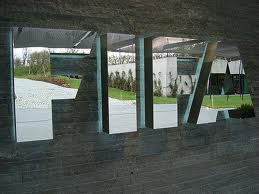 By Andrew Warshaw
May 7 - Special observers could attend matches in future with the specific task of weeding out the racists under strict proposals put forward by FIFA's new anti-discrimination Task Force.
Members of the high-profile unit met for the first time on Monday and came up with a list of recommendations to be put to the FIFA Congress in Mauritius later this month.
Other ideas include teams being thrown out of competitions or even relegated if their players, officials or fans are found guilty of abuse.
FIFA member countries and their clubs were urged by the new body to provide a "concrete action plan" and implement sanctions "in a harmonised way" though that may be hard to impose given the different cultures and standards of education in both the industrialised and developing nations.
"We have a special responsibility in the way we can impact football and society," said FIFA vice-president Jeffrey Webb, the Task Force chairman.
All the proposals were included in a draft resolution that will be presented in Mauritius at the end of the month. They would apply in the first instance only to FIFA competitions but Webb wants them ultimately to be included in domestic leagues.
The Task Force was set up in the wake of a string of racism cases over the past couple of years, culminating in AC Milan midfielder Kevin-Prince Boateng leading his teammates off the pitch after being verbally abused during a friendly against Italian fourth-tier side Pro Patria in January. Boateng is a member of the Task Force but couldn't attend Monday's session because of club commitments.
Under the proposals being forwarded to Congress, a two-stage system of sanctions would take place, ranging from fines and matches being played behind closed doors for first offences to more radical punishments like points deductions or relegation for repeat incidents.
Having anti-racism observers stationed at stadiums, the task force said, would ease the pressure on referees and facilitate "the availability of evidence, which is not always easy to obtain, for the disciplinary committees to take decisions."
World Cup referee Howard Webb, one of the panel members, said match officials were not always aware of what was happening off the field.
"If we become aware of anything from the players or officials which they deem to be racist or discriminatory, then we've got an obligation to respond and referees will do that," Webb told Reuters.
"You are not always aware of what's happening in the stands. Bear in mind that what we do as match officials is to shut the crowd out really, because we're trying to concentrate on the game itself, we are trying to focus on our job and not get distracted. Therefore...it's not easy to know what's happened."
Contact the writer of this story at This email address is being protected from spambots. You need JavaScript enabled to view it.