News
Details

Category: FIFA
Published on Tuesday, 06 August 2013 12:05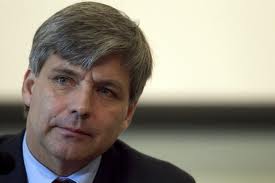 By Andrew Warshaw, chief correspondent
August 6 - Stripping Qatar of hosting rights for the 2022 World Cup just because of the heat issue and the fuss generated over a possible switch to winter is not an option, according to the FIFA-appointed expert who first cautioned about the dangers of taking the tournament to the Gulf state in the first place.


Harold Mayne-Nicholls (pictured), who led the FIFA-appointed evaluation team that examined the credentials of all nine candidates for both the 2018 (won by Russia) and 2022 World Cups, says it would not be fair to hand the tournament to someone else.
"I can't see that happening," Mayne-Nicholls, former head of the Chilean FA, told Insideworldfootball in the second part of a two-part interview. "You can't take it away unless you discover something unethical. There have been rumours for years but nobody has discovered anything. As far as infrastructure is concerned, Qatar will get it right plus the Emir is 100% behind all the projects. They will fulfil everything they promised."
Mayne-Nicholls does not rule out a legal challenge by the losing 2022 bidding countries but believes it unlikely. "If we change the date from June and July, we are changing the bids but I'm not sure whether Japan, Korea, Australia and the USA would go as far as to take legal action."
Turning his attention to FIFA President Sepp Blatter's recent declaration that he now supports a winter tournament in Qatar as a one-off, Mayne-Nicholls believes the change of heart was prompted by problems at the Confederations Cup in Brazil which was marred by anti-government street protests.
He believes the demonstrations, linked to the cost of staging next year's World Cup, almost certainly acted as a signal to FIFA that they had to listen to the prevailing mood.
"I'm sure that the Confederations Cup rang alarm bells for FIFA," he said. "There have never been demonstrations like this. No-one was complaining about football or anything to do with heat, like in Qatar, but that doesn't matter. What it did do was make FIFA realise it has to be careful that nothing damages its main event."
Two and half years down the road from that controversial joint ballot for 2018 and 2022, Mayne-Nicholls remains perplexed at how the voting unravalled when Qatar achieved a landslide victory over the United States, understood to have been the inspection team's top recommendation, in the final round of voting.
In particular, he said, he was amazed that Australia were trounced early on. "I have no problem about taking the World Cup to new places and my biggest surprise of the entire process was that Australia only got one vote. They had a wonderful bid. But having two ballots at the same time didn't help them. Don't forget Australia didn't have anyone inside the exco."
England paid the price for its media
England's pitiful two votes for 2018 also surprised Mayne-Nicholls and was a deliberate snub, he believes, by the FIFA executive committee in order to punish the country for media reports alleging widespread corruption by powerful voting members.
"For me, the 2018 bids were far, far closer than for 2022 but (two votes for) England was a big surprise, not just for me but for everyone. But everyone knew what happened. In the end it was not a vote for England's bid, it was against the situation that was going on."
"I can't say whether Russia and Qatar would have won if the two ballots had been separate. But I'm 100% sure we wouldn't still be talking about this almost three years down the road if we hadn't had two bids together."
Rumours persist that Mayne-Nicholls lost his re-election for Chilean FA President because he focussed too much on his role as head of the World Cup evaluation team. He refuses to confirm this but says: "I worked very hard on it and in a very professional way. You can't just do a half-job on something like that."
Providing previously unreported insight into the sensitivities of trying to be impartial, he also revealed how angry the Russians were at his report flagging up security concerns in their country. "When I published the report, they wanted to know why I said the airports were not secure enough. They were really mad. The minister of sport even went to the FIFA general secretary to complain. Three weeks later, there was that deadly bomb attack on Moscow airport. But there is plenty of time and I'm sure they, like Qatar, will fulfil all their promises."
Contact the writer of this story at This email address is being protected from spambots. You need JavaScript enabled to view it.