News
Details

Category: FIFA
Published on Thursday, 15 August 2013 10:35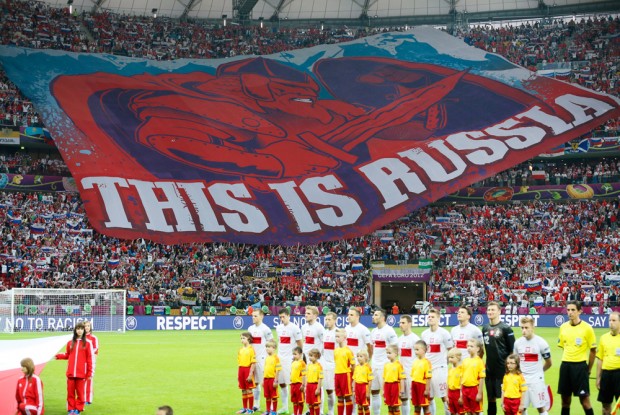 By Andrew Warshaw
August 15 - FIFA has now officially asked 2018 World Cup hosts Russia to explain more fully its highly contentious new law banning "homosexual propaganda" that has caused such a fierce backlash from both athletes and the gay community.
FIFA wants "clarification and more details" of Russia's anti-gay legislation and has reminded the country of its obligation to abide by anti-discrimination protocol.
The new bill punishes "propaganda of nontraditional sexual relations" with fines that can exceed $30,000. Crucially, foreign citizens violating the legislation face up to 15 days in jail and deportation.
Last week, as gay activists, including high profile comedian and actor Stephen Fry, protested about the new law and called for a boycott of next year's Sochi winter Olympics, the International Olympic Committee said it had asked for re-assurances about tolerance from the Russians to make sure the country was respecting human rights.
FIFA has now entered the fray with a message on its website pointing out that its statutes and code of conduct "foresee zero tolerance against discrimination based, among other, on sexual orientation."
"In the context of the adoption of the federal law 'on prohibition of propaganda of non-traditional sexual relations' in Russia, FIFA has asked the Russian authorities for clarification and more details on this new law," the statement said.
Despite boycott calls, it seems inconceivable that the IOC would strip Sochi of hosting rights. But FIFA's intervention has given Russian World Cup organisers, who have periodically been forced to refute allegations of racism but have been otherwise relatively free of adverse global publicity as they prepare for the event, a headache they could do without.
"FIFA expects that all guests in a FIFA World Cup host country whether they are fans, players, officials or media, experience a great FIFA World Cup irrespective of their sexual orientation," the FIFA statement continued.
"FIFA is firmly convinced that the staging of the FIFA World Cup can contribute to uniting people and having a positive social impact. Russia has committed to provide all visitors and fans with a warm welcome and ensure their safety. FIFA trusts that the 2018 FIFA World Cup hosts will deliver on this promise."
Contact the writer of this story at This email address is being protected from spambots. You need JavaScript enabled to view it.