News
Details

Category: FIFA
Published on Monday, 09 September 2013 12:13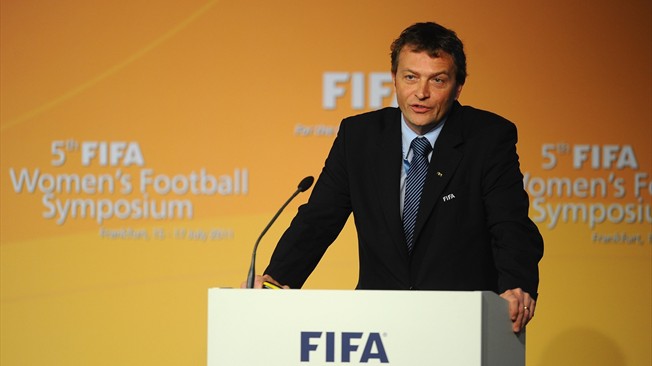 By Mark Baber
September 9 - The FIFA Development Committee has outlined 27 new Goal projects to be implemented around the world, including the first to be planned for Indonesia as well as 16 new recipients for FIFA's Performance Programme.
The FIFA Development Committee agreed the new projects, tailored to provide for the specific football development needs of each country, on 3 September.
Since 1999 FIFA has invested approximately $260 million through Goal in over 500 separate projects. For the 2011-2014 cycle, the funding for each Goal project has been set at $500,000. New goal projects have been approved in 27 countries and in its press release FIFA highlighted Indonesia's first Goal project which will be a new artificial turf pitch in Jakarta.
FIFA Director Member Associations and Development Thierry Regenass said: "Indonesia is a country with an immense potential in which football's popularity has been increasing over the past years. We are very pleased that after some internal issues that affected the local football structures have been resolved, the first FIFA Goal project will be implemented."
The new Goal programmes will be implemented in the following member associations:
AFC:
Bahrain, Brunei Darussalam, Indonesia, Palestine, Seychelles, Singapore and Tajikistan
CAF:
Burkina Faso, Chad, Djibouti, Liberia, Namibia, Sao Tome e Principe, Sierra Leone, Somalia, Uganda and Zimbabwe
CONMEBOL:
Brazil, Chile, Colombia and Venezuela
CONCACAF:
St. Vincent & Grenadines, Montserrat and Panama
UEFA:
Faroe Islands, Hungary and Slovakia.
16 new recipients were also confirmed for FIFA's Performance programme which provides funding and expertise to help develop the organisational side of the member associations.
The Performance programme was piloted in 2008 and has organised activities in 70 countries including organisational reviews, leadership seminars, mentoring of secretary generals
and national technical directors and helping draw up strategic plans.
The new Performance programmes will be implemented in the following member associations:
AFC:
Indonesia and Malaysia
CAF:
Chad, Congo, Equatorial Guinea, Gabon, Ghana, Sierra Leone and Uganda
CONCACAF:
Cayman Islands, Cuba, Guyana, Haiti and Trinidad & Tobago
UEFA:
Estonia and Switzerland.
In addition to these projects, it was agreed by the Development committee that Côte d'Ivoire and Costa Rica will be granted $500,000 each as part of FIFA's Income Generation Programme and Afghanistan, Timor Leste, Eritrea, Madagascar and Tonga will be included in FIFA's Less Privileged Member Associations Initiative.
Contact the writer of this story at This email address is being protected from spambots. You need JavaScript enabled to view it.