News
Details

Category: FIFA
Published on Monday, 07 October 2013 01:03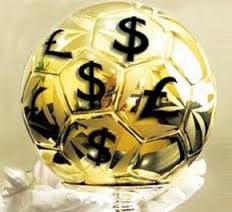 By David Owen
October 7 - Clubs which supply squad members for teams qualifying for the 2014 World Cup can look forward to receiving about $2,800 a day for each player selected.
The figure represents a substantial increase from the $1,600 per player per day paid by FIFA after the 2010 World Cup in South Africa.
On that occasion, FIFA had earmarked $40 million for such payments - a total that is rising to $70 million this time. Both amounts are before taxes and other deductions.
To get their hands on this money, though, clubs must sign an application form committing them to a number of undertakings.
These include: not to be a party to legal proceedings against FIFA as regards the governing body's regulations on the status and transfer of players and the FIFA statutes; to recognise the Court of Arbitration for Sport (CAS) as sole competent body to decide on disputes between the club and FIFA; not to be a member of any association or grouping involving clubs from more than one country (with the exception, for Europeans, of the European Club Association); to respect the international match calendar; and to use the payments "at least partly" for youth and development programmes.
The conditions are set out in documents circulated to FIFA members last month.
Three years ago, while English clubs, primarily from the Premier League, received the biggest share of the pot, getting $5.95 million in all, Barcelona, from champions Spain, was the largest single recipient, getting $866,267.
It looks a safe bet that this time the $1 million barrier will be broken by the club or clubs with the most and best-performing players at the tournament.
Overall, some 400 clubs from 55 national associations received payments in 2010.
To be eligible for their share of the 2014 pot, clubs must return application forms to FIFA by the end of this month.
Contact the writer of this story at david.owen@insideworldfootball,come