News
Details

Category: FIFA
Published on Monday, 24 March 2014 12:27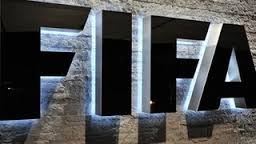 By Andrew Warshaw
March 24 - The two women co-opted on to the FIFA executive committee last year seem certain to stay on for another year - but what happens after that remains open to question.
This summer's FIFA Congress will be asked to extend the mandates of Moya Dodd of Australia and Sonia Bien-Aime of the Turks and Caicos Islands in order to maintain female representation at the organisation's top table.
Last week FIFA president Sepp Blatter resolved uncertainty over the status of Dodd and Bien-Aime whose positions were only originally for 12 months.
Lydia Nsekera of Burundi is the only elected woman on FIFA's exco, gaining a four year term with full voting rights in Mauritius last year after winning a three-way election battle against Dodd and Bien-Aime.
Nsekera has since been ousted as president of her own federation yet remains as Africa's female voice on the FIFA exco.
"We have taken the decision, after hearing a report from the task force for women's football from Ms Moya Dodd, that the two co-opted ladies in the FIFA executive committee will be co-oted for one year more - assuming Congress in June is in agreement," said Blatter.
"Then, in 2015, we will take a final decision about the participation of a number of ladies in the FIFA executive committee in future, which is perhaps not so easy [to resolve]."
The reason why it is not easy to resolve is that the statutes will have to be changed in order to add more members to the executive committee - female or otherwise. The only other scenario is that Dodd, chair of FIFA's women's Task Force, and Bien-Aime will continue on a rolling one-year arrangement as co-opted members.
But at some point their roles will have to be permanently fixed in order to prevent FIFA going backwards in its reform process and give both women a greater say in the running of the game.
Contact the writer of this story at This email address is being protected from spambots. You need JavaScript enabled to view it.