News
Details

Category: FIFA
Published on Tuesday, 25 March 2014 00:01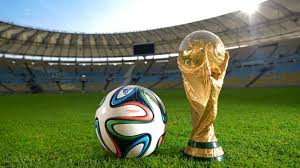 By David Owen
March 25 - Unexpected costs last year forced FIFA to earmark an extra $70 million for the problem-plagued 2014 World Cup in Brazil.
The move is disclosed in the newly-published 142-page 2013 financial report of world football's governing body.
In spite of this, as already reported here, FIFA recorded a positive result for the year of $72 million on revenue of $1.386 billion.
Notes to the financial statements revealed that "unforeseen additional costs incurred and further activities identified" had resulted in a reals 164 million ($70.6 million) increase in the budget for the Local Organising Committee from reals 892 million to reals 1.056 billion.
This was, the report said, "fully financed by FIFA".
Accumulated expenses recognised in connection with the 2014 World Cup over the three years to end-2013 were said to amount to $1.436 billion.
The run-up to what should be a landmark tournament in a country whose passion for football is second to none has been beset with difficulties ranging from stadium issues to protests by those who think the Brazilian Government's money could be better spent elsewhere.
The report also revealed that last year's demonstration-marred Confederations Cup, effectively the test event for the World Cup, generated net ticketing income of just over $50 million.
Expenses related to the event were put at almost $70 million.
Contact the writer of this story at This email address is being protected from spambots. You need JavaScript enabled to view it.