Details

Category: Moscow Forum
Published on Friday, 24 June 2011 13:33
By Andrew Warshaw at the Inside World Football Forum in Moscow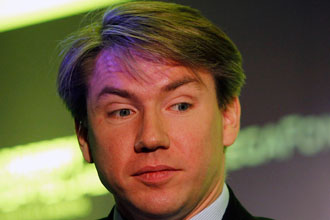 June 24 - Alexey Sorokin, the head of Russia's 2018 World Cup organisers, insisted today that his country had no idea they had prematurely won the vote back in December despite reports at the time that they knew about the landslide victory well before FIFA President Sepp Blatter opened the proverbial envelope.
Russia thrashed England and the combined bids of Spain-Portugal and Holland-Belgium in their attempt to stage the World Cup in eastern Europe for the first time and Sorokin is now busy putting the finishing touches to his team for the next seven years.
Interviewed by
insideworldfootball
editor Duncan Mackay, Sorokin, key speaker of the inaugural Inside World Football Moscow Forum, said: "There were people who said we knew the outcome before.
"I swear to you we didn't.
"We were stunned."
Sorokin, who maintained a refreshing air of modesty and integrity throughout the bid process, admitted that building 13 stadiums from scratch - in contrast to rival 2018 contenders who would have had far fewer to construct - would represent a huge challenge.
"It's true we do not have a single stadium that is up to FIFA requirement at this moment but we will deliver everything on time," he said.
"We also have to find a way to make the World Cup remarkable far beyond organising the competition, to find an edge that would make the tournament remembered."
Sorokin, who was also chief executive of Moscow's failed bid for the 2012 Olympics, has clearly learned from the experience.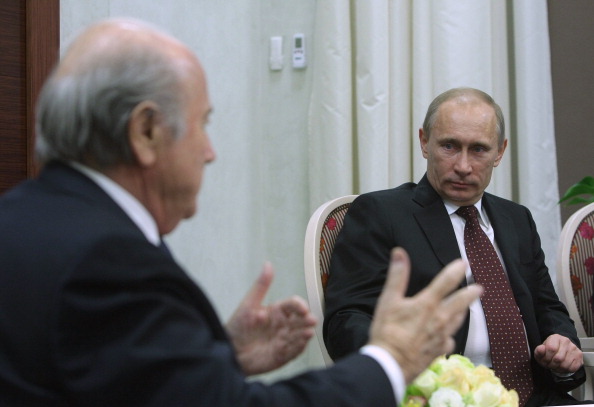 He repeated his stance that without fully-fledged Government support led by Prime Minister Vladimir Putin – something England patently failed to acquire – Russia could not have bid.
"Without Government support, it's impossible," he said.
"You should just refrain from it.
"Government backing of any major sports event is a key factor and without it there is a certain risk."
Much has been made of what happens to the stadiums in some of the more distant and least popular Russian venues after the World Cup.
South Africa said all the right things last year about no white elephants, only for Durban, for example, to be left empty thereafter.
Sorokin, predictably, gave the same assurances though not entirely convincingly.
"We are not building any infrastructure that will serve exclusively for the World Cup and then be abandoned for ever," he said.
""I'm sure there will be extensive discussions."
Inevitably he was asked about the spectre of racism following an incident involving Brazilian World Cup star Roberto Carlos who had a banana thrown at him in a Russian League game this week.
"It is no secret that I commented on this a lot during the bid stage and these questions keep coming," Sorokin said.
"I still maintain they do not represent the overall mood in our society. "
Sorokin is adament Russia's massive infrastrasture project will not  suffer the same delays as in Euro 2012 joint hosts Poland and Ukraine.
Host cities will be selected by March, 2013 and none, he promises, have been prematurely cut.
He boxed clever, however, when asked if FIFA's new rules on bidding, opening up the process to the full 208-member FIFA Congress instead of host countries being chosen by an all-powerful elite cartel, was a good or bad thing.
England have been bitter ever since ending up with just two votes but Sorokin said: "What's important is that before bidding, every nation agrees on certain rules.
"Would a bigger body be more or less objective?
"I can't say but once you have agreed to certain rules, there is no need to comment on them whether you won or lost."
So what was his take on Russia beating those with a far greater football tradition so easily?
"Russia represents new horizons.
"Football has to open up new frontiers and go somewhere it has never been.
"Otherwise it's a competition of five or six countries.
"That may be safe but not exciting.
"A World Cup in Russia will have greater meaning."
Contact the writer of this story at This email address is being protected from spambots. You need JavaScript enabled to view it.