Details

Category: Latest
Published on Wednesday, 23 January 2013 10:02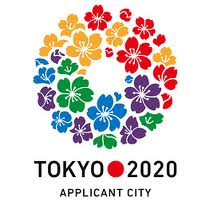 By David Owen

January 23 – Teams qualifying for the knock-out stages of the 2020 Olympic football competitions may face some late nights if Tokyo wins the right to stage the Games.
The official bid book for the Japanese city, which was made public this month, indicates that several matches, from the quarter-final stages onwards, could be allotted finishing-times of as late as midnight.
One explanation for the late time-slots could be to maximise live TV audiences in Europe.
Late night in Japan coincides with early afternoon in Europe – a time likely to attract more viewers than the sort of morning kick-off times European fans learnt to live with during the 2002 FIFA World Cup, co-hosted by Japan and South Korea.
A Tokyo 2020 spokesman said: "The 21:00-24:00 football match time-slots shown in the Candidature File refer to the time-frame the venue has been secured.
"With regards to TV audiences, yes, keeping the possibilities as great as possible for spectators in other time-zones to enjoy the Games in real time is absolutely important."
Tokyo is bookmakers' favourite to win the right to stage the 2020 Summer Olympics and Paralympics, but faces strong competition from Istanbul and Madrid.
Contact the writer of this story at This email address is being protected from spambots. You need JavaScript enabled to view it.