Details

Category: Latest
Published on Thursday, 24 January 2013 12:33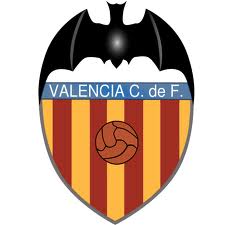 By Mark BakerJanuary 24 – La Liga club Valencia CF has lurched into deeper and more dangerous financial waters as control of the club has passed over to the local city government following failure to repay a loan and further failed negotiations on the interest payments required to extend the loan.
Valencia CF foundation failed to repay its debt of €86 million to the Bank Bankia, it then failed to pay the €4.8million interest payment on the debt in order to extend the debt repayment by a quarter.
With the Valencia government being the loan guarantor it now has assumed control of the club. The government itself is in financial difficulty.
Valencia, who sit in 7th place in the Primera División, have a total debt of €360m, but have found particular problems with a loan from Bankia which now stands at €86m. This loan was taken out in 2009, in order for Fundacio VCF to purchase 72.5 % of shares in the club.
Fundacio VCF has declared it is unable to pay the interest on the loan and Bankia released a statement confirming that it is now in direct negotiations with the local government over the interest payment due.
The regional government's deputy head Jose Ciscar has promising to work to save the club.
But the situation is further complicated by Spanish legislation which prohibits ownership of more than 5% of shares of any one club and the municipality already owns shares in Elche (currently 11 points clear in the Segunda División) and Hercules after they both defaulted on bank repayments.
With the regional government itself in massive debt – it owes Bankia €230m over the building of the Nou Mestalla stadium – it is hard to see an easy or obvious solution. Repayments on the stadium debt have been delayed and renegotiated already this season, with a March deadline for payment.
Bankia, is itself owned by the Spanish state after being rescued with €20bn loaned by Eurozone's rescue funds.
Contact the writer of this story at This email address is being protected from spambots. You need JavaScript enabled to view it.