Details

Category: News
Published on Thursday, 07 March 2013 12:18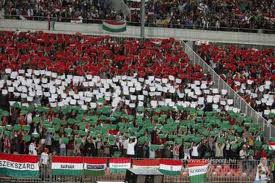 By Mark Baber
March 7 - The Hungarian Football Federation (MLSZ) has filed a lawsuit at the Court of Arbitration for Sport (CAS) to appeal against the decision by FIFA that the 2014 World Cup qualifier against Romania on 22 March be played without spectators.
FIFA's Appeal Committee upheld the original decision to ban spectators from the game due to anti-Semitic chanting and the display of offensive symbols by some supporters at a friendly game against Israel.
The MLSZ submitted a 40-page document to CAS, with the federation believed to be arguing that, as the offence was committed at a friendly, banning supporters from a World Cup qualifier represents a disproportionate punishment.
CAS rules of procedure indicate that in cases of utmost urgency an order may be made on mere presentation of an application, provided that the opponent is subsequently heard.
When deciding whether to award preliminary relief, the court will consider whether the relief is necessary to protect the applicant from irreparable harm, the likelihood of success on the merits of the claim, and whether the interests of the Applicant outweigh those of the Respondent.
If FIFA's sanction is suspended, the punishment could later be reinstated for Hungary's friendly against the Czech Republic on August 14 or for the World Cup qualifier against Estonia on September 9.
After four 2014 World Cup qualification games, Hungary currently sit second in UEFA Group D, behind the Netherlands but level on 9 points with Romania.
Contact the writer of this story at This email address is being protected from spambots. You need JavaScript enabled to view it.