Details

Category: News
Published on Tuesday, 09 April 2013 10:29
By David Owen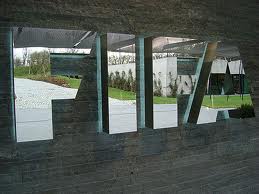 April 8 – FIFA payments to so-called "key management personnel" have surged in the past four years, as revealed by figures in the world governing body's financial reports.
FIFA's recent 2012 report, published last month, discloses that "short-term employee benefits" of $33.5 million were paid to these individuals, defined as "members of the Executive Committee, the Finance Committee and the FIFA management, in particular the directors".
This compares with $29.5 million the previous year – an increase of 13.6%.
In 2008, at a similar point in the previous four-year international football cycle, payments to key management personnel totalled just $18.5 million.
This means that between 2008 and 2012, they soared by an eye-popping 81%, in US dollar terms.
Though it is Swiss-based, FIFA started presenting its financial statements in the US currency in 2007.
The figures do not mean that every individual "key" manager was paid 81% more last year than in 2008.
For one thing, their numbers have grown – to 37 in 2012.
For another, FIFA says the payments are made in Swiss francs.
The Swiss currency has appreciated significantly against its US counterpart since 2008, with the result that the increase in Swiss franc payments – at 58% - is not quite so striking, though still substantial.
FIFA also points out that the overall figure includes some social charges.
Finally, FIFA uses an independent Ethos report on the finances of Swiss companies to benchmark top salaries., FIFA argues that the SFr850,000-plus average cost of its key managers in 2012 compares favourably with the average cost of similar personnel at Swiss financial and non-financial companies covered by the report.
All told, FIFA had income of $1.17 billion in 2012, and expenses of $1.08 billion.
Reserves reached $1.38 billion – more than double their 2007 level of $643 million.
FIFA contends that holding sufficient reserves is of major strategic importance, given its financial dependence on one quadrennial competition – the FIFA World Cup – and the "fact that it is virtually impossible to find cancellation insurance to cover an event of such magnitude".
Contact the writer of this story at This email address is being protected from spambots. You need JavaScript enabled to view it.