Details

Category: Premier League
Published on Tuesday, 05 March 2013 11:17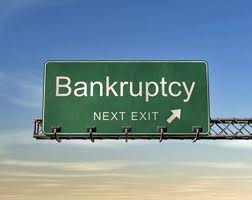 By Mark Baber
March 5 - Xpro, the charity for ex-professional players, has revealed the shocking fact that three out of five Premier League players go bankrupt within five years of retirement.
Despite an average wage of £30,000 a week, many players blow money away with the main problems including expensive spending, often on rapidly depreciating assets, poor investment advice, failing to put money aside for the taxman and financial hardship due to divorce.
XPro has been set up to support ex-players and provides sound financial advice whilst putting players in touch with solvency experts.
Xpro chief xxecutive Geoff Scott, himself a former player, said: "Our database shows three in five players go bankrupt within five years, and that coincides with one in three getting divorced within 12 months.
"Often they are advised by the wrong people and, before they know it, their assets have disappeared.
"Even if they manage careers in the media or on the after-dinner circuit, some aren't aware they need to put money away for the taxman. It might sound incredible to normal fans - but it can and does happen."
Footballers who have suffered financial difficulties in retirement include Keith Gillespie, Colin Hendry and Lee Hendrie.
Contact the writer of this story at This email address is being protected from spambots. You need JavaScript enabled to view it.