Details

Category: Premier League
Published on Monday, 10 June 2013 12:28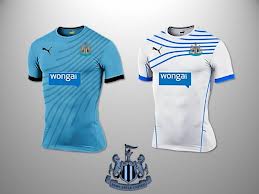 By Mark Baber
June 9 - Senegalese striker Papiss Cisse's representatives have informed Newcastle officials that his religious beliefs forbid him from representing or advertising a loans company, posing a dilemma for the club which has accepted sponsorship from pay-day loans company Wonga.
The Koran rules that benefitting from either lending or receiving money is haraam ("sinful and prohibited"), although Islamic banks have found ways around these rules through concepts such as profit-sharing, safekeeping, joint venture, leasing and insistence on strict collateral.
The Newcastle club have a designated prayer room at the Darsley Park training complex but media reports suggest "the issue of Wonga's sponsorship is non-negotiable and individual players will not be allowed to opt out of promoting the club's headline sponsors."
Rather than allow Cisse to opt out of wearing the controversial loans company's logo, Newcastle officials are reportedly pointing to Cisse's willingness to wear the branding of Virgin Money, from whom Wonga are taking over at the beginning of next season.
In a similar situation, Sevilla allowed Freddie Kanoute to wear an unbranded shirt rather than one branded with 888.com, before he relented in exchange for being excused from participation in any personal promotional duties.
The four year deal with Wonga has met fierce criticism as the interest rate on their loans is a reported 4,214% APR. Wonga have threatened borrowers struggling with repayments with prosecution for fraud, they have been accused of predatory marketing by the National Union of Students and they have been described by the shadow home affairs minister as "legal loan sharks".
Newcastle United shirts carrying the Wonga logo went on sale May 15.
Last week Bolton Wanderers pulled out of a sponsorship deal with QuickQuid issuing a statement saying, "Whilst we anticipated some negative responses from the initial agreement, we underestimated the adverse reaction to the sector of business in which the sponsor operated."
Bolton's chairman Phil Gartside said: 'We don't want our commercial relationships to come between us and our community.'
Contact the writer of this story at This email address is being protected from spambots. You need JavaScript enabled to view it.