Details

Category: Premier League
Published on Tuesday, 23 July 2013 11:07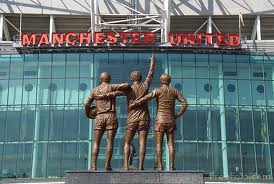 By Mark Baber
July 23 - Manchester United are looking to restore the words 'Football Club' to the club badge - a move which makes great business sense, as millions of fans will be looking to update their merchandise. But the stated motive behind the change is to emphasise Manchester United is a football club and "not a business".
Speaking to press at the weekend, Ed Woodward, newly appointed Manchester United executive vice-chairman, confirmed that he and Joel Glazer, United joint-chairman, didn't like the 1998 club crest redesign which included the removal of the words 'Football Club'.
According to Woodward, "We are a football club. We are not a business. The way I described it to the staff was 'we are a 135-year-old club and that's what you have to remember. We are a football club. A club with a capital C: Club'.
"And strapped to that is a commercial business that's going to fund a lot of the player purchases going forward here and we have to be supportive of both. We've got to make sure they co-exist together and don't impact each other and that's where we are trying to balance it."
Speaking of the heritage of the club, Woodward confirmed Old Trafford would not be renamed.
Woodward also confirmed that, despite recent speculation about possible interest from China and Qatar, there was "absolutely no prospect" of the Glazer family relinquishing their ownership.
"They are long-term owners, together with our other shareholders," he said. "They first bought the club eight years ago and there won't be any change for many, many years."
Contact the writer of this story at This email address is being protected from spambots. You need JavaScript enabled to view it.