Details

Category: Premier League
Published on Thursday, 19 September 2013 12:13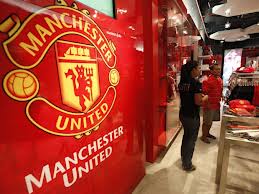 By Mark Baber
September 19 - Manchester United Fourth Quarter and Fiscal 2013 Earnings Conference Call reinforces the club's impressive growth figures, whilst demonstrating the club sees the USA as a land of opportunity.
In his remarks to analysts, Ed Woodward, Executive Vice Chairman of Manchester United highlighted the club's 30% growth with sponsorship revenues up an outstanding 44%, growth in social networks and progress in developing MUTV.
He reiterated the benefits of segmenting sponsorship opportunities on a regional, rather than global, basis
Michael Bolingbroke, the COO, focused on the fiscal 2013 results, with revenue up 13.4% to £363.2 million and adjusted EBITDA up 18.6% to £108.6 million. Commercial business in 2012-13, represented 42% of total revenues up from 36.7% last year.
Woodward drew particular attention to the US market where NBC has reported they have the highest viewership for the games broadcast during the opening weekend of the Premier League season with viewership growth of 78% above the ESPN, Fox soccer average for the opening weekend last year.
"I think the US remains a very big opportunity for us," he said. It represents an "under-penetrated, very, very big media market, the most developed sports market in the world. I think in particular from a merchandise perspective that stands out as the biggest in the world relative to Europe when you compare it to other metrics like media or sponsorship."
He said the clubs has plans to open a US office but "we don't want to do deals that are quick and rolling and tie us up that we regret afterwards. So we are doing a lot of desktop work, a lot of work behind the scenes if you like with regard to opportunities there. You can look to the US market as one whole market. You can look at it as a regional market within the US or even by city which clearly how the NFL teams monetize their brands on a restricted 75 mile radius of their cities."
Also according to Woodward, "We've seen research done for example that shows that it's (soccer) the second most popular sport to watch on television for 12 to 24 year olds within the United States."
On the question of the club's mixed shelf and secondary offering filings, Woodward said these were "very much ordinary course" and there were no imminent plans. A mixed shelf offering enables the company to issue shares in the future.
With sponsorship deals being signed on a weekly basis, success on the pitch with new manager Moyes and further inroads into the US market look key to United's ambitions to recapture top spot in the football world from Real Madrid.
The club the world's biggest-earning football club from 1996-7 to 2003-4 but failed to match the growth of the Spanish giants. United has signed a groundbreaking tie-up with General Motors' worth €54 million in the first full season (2014-15).
Contact the writer of this story at This email address is being protected from spambots. You need JavaScript enabled to view it.