Details

Category: Premier League
Published on Friday, 20 September 2013 12:26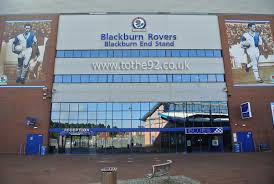 By Mark Baber
September 20 - Venky's London Ltd (VLL), parent company of English Championship side Blackburn Rovers, and owned by the Indian family has recorded losses of over £27 million in the past financial year.
VLL, a holding company owned by the battery farming Venkateshwara Hatcheries Pvt. Ltd, which bought a 99.9% stake in Rovers in November 2010 when the club was fighting for survival in the Premiership, revealed a £27,120,769 loss in the period between April 1, 2012 and March 31, 2013 on a turnover of £35,680,000.
The club slipped down the pecking order at the end of the 2011-12, being relegated to the Championship and suffering a loss of commercial income from the Premier League as wellreduced match-day takings. The loss comes despite staff and player cuts of nearly £30 million and cuts in operating expenses of over £7m.
According to the latest accounts: "The group will require significant funding in addition to the current facilities available to the group," with the amount of additional funding required "dependent on the net proceeds of any player trading and availability of bank facilities."
The club is reportedly operating with a facility from the State Bank of India which is due for renewal on September 30. However, the UK company VLL has been taken under the parent group's wing and "the directors have received confirmation from the ultimate parent company (Venkateshwara Hatcheries Pvt. Ltd) that it has sufficient funds and is willing to provide such additional financing as may be required to fund the group to the extent necessary for the group to continue to trade and pay its liabilities as and when they become due, for the next 12 months and thereafter for the foreseeable future."
Venky's running of Blackburn Rovers has received a lot of criticism due to the frequent changes in management with four different managers in charge last season.
Contact the writer of this story at This email address is being protected from spambots. You need JavaScript enabled to view it.