Details

Category: Sepp Blatter
Published on Thursday, 21 April 2011 09:59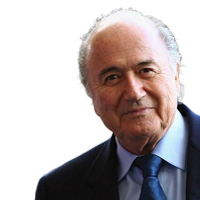 When I joined FIFA in 1975 as its development officer, our organisation employed 11 people who operated out of an old Zurich villa and generated a modest income. Football was a pastime for many but by far not the power it has become ever since.
No matter what some critics say, FIFA has substantially contributed to the improvement of lives around the world over the last three decades. Since I joined in the seventies, the organisation's income increased enormously, and during my tenure as FIFA President, it grew exponentially by a factor of 16: we went from $257 million in the period of 1995-1998 to $4.189 billion after the South African World Cup, the period 2007-2010. What many detractors decried as a looming catastrophe - thus questioning the ability of Africans to organise such a huge event - turned out to be the most successful World Cup of all time – and for all participants.
Our television and marketing rights sales literally "went through the roof" during my tenure, after we succeeded to take back the marketing rights from the bankrupt ISL in 2001, and the insolvent Kirch group, that had previously controlled our television rights sales. It is the result of our determined intervention and the retaking of control of our marketing and television rights, that we subsequently succeeded to achieve this massive result to the benefit of all national associations who are our 208 Members: over 70 per cent of FIFA's income flows back into football directly. It helps finance grassroots projects, development, technical centres and infrastructure, and it also helps our members to educate coaches, referees and administrative staff to further the game and put it on a solid footing.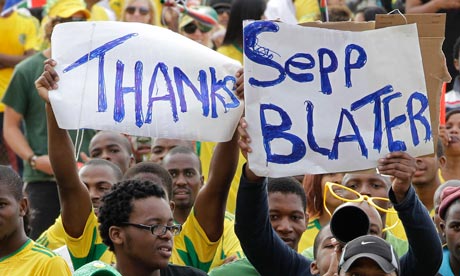 What the uninformed seem to forget is a simple reality: FIFA is not that inexplicable, unknown and secretive "something", but very much an organisation whose shareholders and voting members are all the national associations of the world. Therefore, the Home of FIFA, built for more than $100 million at one of Zurich's most desirable locations - and thus a guarantor for stability and future value - is truly the Home of All Member Nations of global football. We have come a long way – from the small residential building in Zurich, to our own Home, built and fully paid for without a penny of debt.
Today, FIFA is in better shape than ever before: because of the enormous success of the last two FIFA World Cups – I had the privilege to preside over three as FIFA president and was involved hands-on with the French World Cup in 1998 as FIFA secretary general – we can distribute more funding to all associations around the world than ever before. We have come from zero reserves in 1998 to a cushion of $1.2 billion, the vast majority of which goes straight back into football around the world: between now and 2015, my last term as FIFA President if I am re-elected by the FIFA Members on June 1, 2011, over $1 billion will be made available to all member Associations through the Financial Assistance Programme (FAP), the Goal Porgramme, grassroots support and other initiatives of FIFA. A sum, we never even dreamt of before. Under my leadership, we achieved a 57-fold increase in FIFA's total investment in development projects during the 2007-2010 period compared to 1995-1998, with 1998 being the year I first took office.
But FIFA's financial stability in times when economic and financial mayhem around the world is the order of the day, is and cannot be all that matters, by any means.
I have never stopped being the development officer that I set out to be in 1975 when I first joined the organisation: in addition to the three World Cups under my leadership - and I am humbled to add that all three beat the record of the preceding one - 46 additional FIFA events took place as the direct result of the ongoing and incessant development of football: women's world cups, beach soccer, the Club World Cup are but a few I'd like to mention.
We have and must continue to develop the game – and I shall dedicate my next column to how I see fit to do so between 2011 and 2015. Football is but a game, some say. Football is more, I say. It teaches all the right things a sound and solid society must be based on: team spirit, individual excellence in harmony with others, fairness and determination to succeed.
These maxims are by no means unique to football, but through the game, we can make them available to the youngsters of this world. To those who have no chance of success and those who we manage to save from getting lost on the wrong track and without guidance.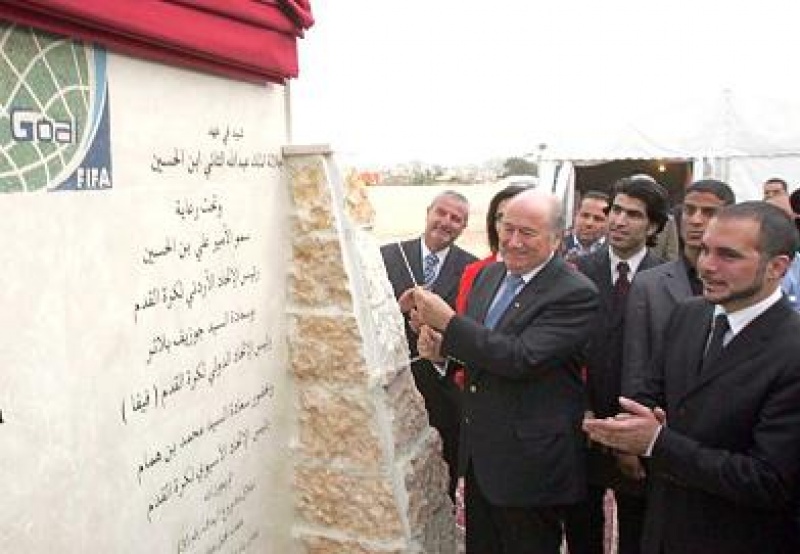 Football may well be regarded as "only a sport". I believe it to be more, and research shows clearly that it is a force for the better. Football does provide hope. Hope for improvement and hope to advance in life.
I am only the President of an organisation that is bigger, much bigger than one man can ever be. I am only the president by the grace of those who join my beliefs and my vision. The past speaks a clear language of what we have achieved together and I'll be happy to outline what I see as the future for our game when I submit to you all my next "For the Record".