Details

Category: Qatar
Published on Monday, 18 November 2013 11:04
By Andrew Warshaw in Doha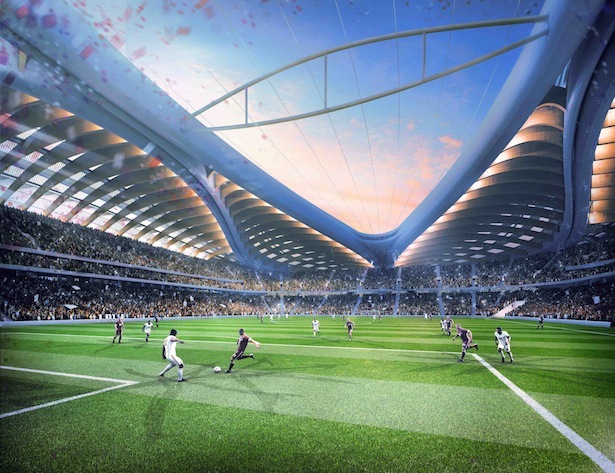 November 18 - Qatar's 2022 World Cup organisers admit they are becoming "deeply frustrated" by constant negative headlines over whether the country deserves to stage the tournament but will not let all the adverse publicity sidetrack them.
A new and scathing report from Amnesty International, coupled with the plight of journeyman footballer Zahir Belounis, have combined to tarnish the public perception of Qatar once again.
Asked whether the barrage of criticism, which has hardly let up since the day they won the bid three years ago, is now starting to have an effect on his team, 2022 communications chief Nasser Al-Khater said he and his colleagues were determined to stay focussed and push certain elements of the anti-Qatar lobby to one side, at the same time using the World Cup to show how the country can change its ways for the better.
"Does it make our jobs difficult? Yes. Is it frustrating? Yes," said Al-Khater. "Most people on the bid are very patriotic and it's frustrating when it seems that people only want to portray your country in a negative light.
"It seems all the good work that's being done is a given and not worth mentioning which paints a very skewed picture. That's deeply frustrating."
"Having said that, the World Cup, just like with previous World Cups, brings with it media scrutiny. As long as our intentions are in the right place, I'm sure the adverse publicity we are getting will slowly change."
Despite Qatari authorities continually beating the same drum about a workers' charter being an important part of the constitution, standards on the ground tell a different story.
But Al-Khater revealed details plans were afoot to make sure construction workers on World Cup sites are properly treated when the programme gets going early next year.
Speaking to a group of international reporters, he said: "The World Cup is the jewel that has the power to accelerate progress."
"We are sure it will be a catalyst for accelerating progress on the social, human and environmental front as well as the infrastructure. The issue of workers' welfare is one of those.
"We recognise there is an issue in terms of enforcement (of the law) and we want to make sure the right mechanisms are put in place to make sure that everyone working on 2022 initiatives are abiding by the same standards."
Contact the writer of this story at This email address is being protected from spambots. You need JavaScript enabled to view it.