Details

Category: Brazil 2014
Published on Wednesday, 17 July 2013 11:51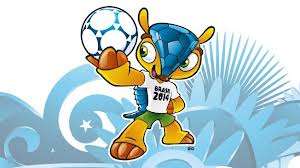 By Andrew Warshaw
July 17 - Brazil's controversial World Cup law, which gives FIFA the guarantees it needs to stage the tournament next year but has constantly plagued preparations, has again fallen into the spotlight with the country's federal prosecutor challenging the legality of the legislation.
The law, which critics say gives FIFA too much power, was delayed several times by various objections before being signed off by Brazil President Dilma Rousseff with a number of amendments, one of which relaxed the rules on the sale of alcohol in and around stadiums.
But federal prosecutor Roberto Gurgel has now questioned several elements which, it is claimed, violate the constitution.
The challenge is being considered by a Supreme Court judge who has asked for additional information before making a ruling.
According to papers lodged with the Attorney General, it is claimed the law is unconstitutional in a number of aspects including: the stipulation that Brazil will assume FIFA's civil liabilities; rewards provided to former players of Brazil's 1958, 1962 and 1970 World Cup-winning squads; and exemptions from legal costs and expenses for FIFA.
"The exception given to FIFA, its subsidiaries, legal representatives, consultants and its employees manifestly violate'' the taxpayers' equal status under Brazilian law, the papers say. "Legislators cannot favour a taxpayer in detriment to another, but may only identify situations in which there are differences which justify different treatment.''
Gurgel's case was filed on June 17 as Brazil hosted the Confederations Cup against a background of anti-government protests and demonstrations. It is being reported the latest challenge is partly designed to determine where responsibility lies for meeting claims for damages prompted by the type of incidents that erupted during the Confederations Cup, though this is not mentioned in the filing by the federal prosecutor.
Although FIFA has made no official comment, the Brazilian media says football's world governing body is standing firm. FIFA has always made the point that it did not ask Brazil to host the World Cup, rather that the bid was put forward by the Brazilian authorities who guaranteed full government support.