Details

Category: Brazil 2014
Published on Wednesday, 02 July 2014 13:07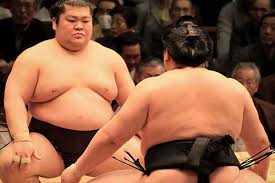 By David Owen
July 2 – It's neck and neck in the Battle of the Brands as the World Cup takes a pause before moving on to the quarter-final matches. Sportswear heavyweights Nike and Adidas each supplies the kit for three of the eight Brazil 2014 survivors. Puma, however, has faded from the picture, after none of its eight teams progressed beyond the Last 16 stage.
The first two quarter-finals on Friday will now be classic Adidas versus Nike confrontations, with France (Nike) taking on Adidas (Germany) in Rio, before hosts Brazil (Nike) play the dangerous Colombians (Adidas) in Fortaleza.
Saturday's games will see each of the Big Boys come up against comparative kit-making minnows, with Lionel Messi's Argentina (Adidas), who required extra time to get the better of Switzerland, the last surviving Puma team, in the Round of 16, facing Belgium (Burrda Sport) in Brasilia, and then Arjen Robbens's Holland (Nike) taking on Costa Rica (Lotto) in Salvador.
Nike teams have scored the most goals in the tournament, now leading their Adidas counterparts by 56 to 47 (discounting penalty shoot-outs), with Puma's final tally standing at 35 and other brands so far accounting for a combined total of 16.
As for the confederations, four European or UEFA teams are still standing, against three from South America (CONMEBOL). Central and North America and the Caribbean (CONCACAF) also still has a representative in contention for football's biggest prize, with Costa Rica outlasting Mexico and the USA, the region's two relative giants.
Contact the writer of this story at This email address is being protected from spambots. You need JavaScript enabled to view it.