Details

Category: Brazil 2014
Published on Monday, 14 July 2014 10:58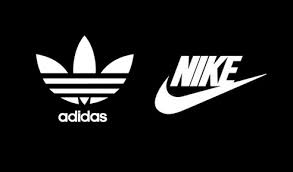 By David Owen
July 12 – As attention now switches to the new crop of club shirt deals - and Manchester United £600 million kit sponsor chase looks like the next 'big' one on the horizon - the 2014 World Cup Battle of the Brands drew to a close in Brazil this weekend with an all-Nike third-place play-off, followed by an all-Adidas final.
In confederational terms, UEFA was triumphant beating Conmebol opposition in the final at third placed play off. Germany, followed up its stunning semi-final demolition of hosts Brazil by becoming the first team from Europe to win the most coveted trophy in international football in the Americas.
It is also the first time in the tournament's 84-year history that European sides have won three consecutive World Cups, more than making up for the continent's sometimes sluggish start to the current competition.
In the Battle of the Brands Nike came out on top in terms of World Cup goals scored in 2014.
After four low-scoring quarter-finals, Nike teams held a decisive edge, leading their Adidas counterparts by 58 to 50 - discounting penalty shootouts.
After 80 minutes of the capitulation in Belo Horizonte, however, an avalanche of German goals had cut the gap to just one. Then Oscar's shot, almost meaningless in the context of the match, once again doubled Nike's advantage.
The brand of the well-known swoosh held a slender 59-57 lead with two matches to play, and its chances of retaining this edge looked pretty good.
This is because third-place play-offs have a history of producing substantially more goals than World Cup finals. The last six World Cup finals - starting with the last time Germany (West Germany as it still was then) played Argentina in the showpiece occasion – have produced a total of nine goals. The six third-place play-off matches over this period have seen 24 goals scored.
And so the form book proved true with Nike taking the Battle of the Brands Golden boot 62-58 with the Netherlands 3-0 win trumping Germany's 1-0.
While a Nike team weren't represented in the final, Nike did have a walk on part. Miroslav Klose who broke the record as the World Cup's highest ever goal scorer did so wearing Nike boots. And the US brand has in the past had an 'affinity' with winning goalscorer Mario Götze who has been controversially pictured in the past wearing Nike gear on Bayern (an adidas team) and German national team duty.
Contact the writer of this story at This email address is being protected from spambots. You need JavaScript enabled to view it.