Details

Category: Brazil 2014
Published on Friday, 15 August 2014 11:33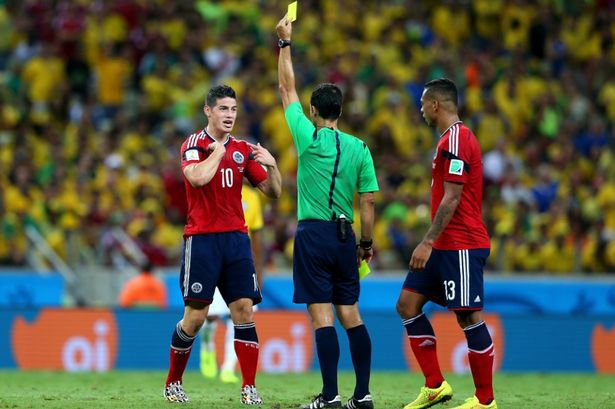 August 15 - FIFA has to deal with scores of complaints on an almost daily basis but few are surely more bizarre than the revelation that a Colombian lawyer is suing world football's governing body for €1 billion over "moral damages" caused by refereeing at the World Cup.
Aurelio Jimenez says Brazil's quarterfinal win over Colombia caused him particular "distress" and he was taken to hospital with cardiac problems.
Spanish referee Carlos Velasco Carballo came under fire for being too lenient on heavy tackles during the fixture in Fortaleza on July 4, especially those directed at Colombia playmaker James Rodriguez.
Jimenez told the BBC that he had "evidence" of "wrongdoing" including testimonies from the likes of Pele, Diego Maradona and international referees who examined videos of the game .
"I felt very bad, I was heartbroken, my cardiac rhythm was altered and my relatives took me to the emergency room at the hospital," says Jimenez. "I was surrounded by my grandchildren who were crying a lot."
"I decided to sue FIFA in the Colombian judiciary system because in the past world soccer championship in Brazil, there were many wrongdoings related to referees who damaged many countries and their selections, among them the Colombia team.
"Moreover, FIFA's referees caused big moral damages and distress to Chile, Uruguay, Colombia, England, Uruguay, Mexico and Costa Rica."
Perhaps he has conveniently forgotten that Carballo was especially criticised for not sanctioning Colombia's own Juan Zuniga for prematurely ending Neymar's World Cup by kneeing the Brazilian striker in the back and fracturing a vertebrae.
Jimenez says if he wins the case, any damages would go to a government organisation to improve the welfare of Colombian children.
Contact the writer of this story at andrew.warshaw@insideworldfootball,com