Details

Category: Qatar 2022
Published on Friday, 31 May 2013 19:50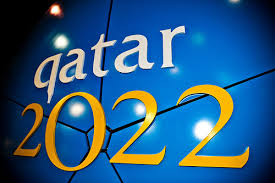 By Andrew Warshaw in Mauritius
May 31 - FIFA's top corruption buster has hinted for the first time that 2022 World Cup hosts Qatar have no corruption case to answer and says a statement of intent of some kind should be made by his department by September or October.
Ever since Qatar were awarded the tournament with a landslide victory despite FIFA's official inspection team flagging up several negative aspects of their bid, football politics has been rife with speculation that they could be investigated for alleged wrongdoing and might therefore be stripped as hosts.
Journalists were given a rare chance to question Michael Garcia, head of the investigative side of FIFA'a ethics committee, about his work following the FIFA Congress here in Mauritius.
The American lawyer would not name any individuals or countries that might be currently under suspicion or investigation.
But he appeared to suggest that he had not been mandated as such to issue a probe into Qatar's conduct and that newspaper articles referred to him by FIFA were his main source of any alleged misconduct by officials involved in the Gulf state's campaign.
"I'm not looking at any particular country or any particular bid," said Garcia. "I have that referral ...but I would say to those who are interested in that case, this is the time to give me any information. That will inform how this progresses."
Qatar has always denied any wrongdoing and Garcia added: "Whether you look at an issue depends on the proof that is before you. I'd be speculating wildly but possibly I would not expect anything before September or October."
FIFA president Sepp Blatter has long been rumoured to have voted for the United States for 2022 and to be against a World Cup in Qatar. But asked whether anyone had put pressure on him to launch an inquiry into the way Qatar behaved during the bid process, Garcia replied: "Absolutely not, not in any sense. There is no public request but I am looking at the whole aspect of that procedure."
Garcia also defended his decision not to give specific details of what Fernando Manilal, the Sri Lankan powerbroker thrown out of Fifa for eight years, had actually done wrong.
All Garcia has divulged so far is that Fernando misused Asian Football Confederation funds. "Only the final decisions of the ethics decisions are public," he told reporters. "The reasoned decision, as it is called, has not been yet issued and that's why it's not public. But it will be in time. It just isn't yet."
Contact the writer of this story at This email address is being protected from spambots. You need JavaScript enabled to view it.