Details

Category: Qatar 2022
Published on Friday, 27 September 2013 10:25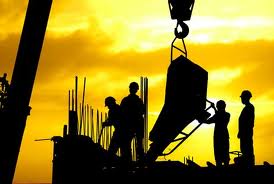 By Andrew Warshaw
September 27 - Qatar authorities say they are "appalled" by reports of severe mistreatment of migrant workers that have heaped further pressure on organisers of the 2022 World Cup. The Qatari government has opened an immediate inquiry into the reports.
The Guardian newspaper, supported by the International Trade Union Confederation, compared the exploitation to modern-day slavery, with the ITUC calling on FIFA President Sepp Blatter to intervene.
Both the Guardian and the ITUC reported that dozens of migrant workers were dying at a rapid rate - 32 Nepalese died in July, with several hundred of the 1.2 million migrant workers in Qatar said to die in construction accidents annually.
There was no detail on the projects these workers were on, nor any specific 'rogue' developers, nor detail on the trades of the workers who are losing their lives. But the scale of the topline numbers has attracted worldwide attention and clearly motivated the Qataris to move immediately to investigate.
Thousands more workers were reported as suffering from forced labour abuses, raising further questions about Qatar's World Cup preparations. So far no construction has begun on stadia for Qatar 2022, but obviously infrastructure is being built in preparation for hosting and as part of Qatar's overall development plan.
Next week, FIFA's executive committee meets to decide whether to switch the tournament to winter and the latest reports represent more unwanted adverse publicity for organisers who have been at pains, virtually ever since winning a landslide vote for 2022 three years ago, to defend the country's human rights record and their right to host the World Cup.
A statement from the Qatar 2022 supreme committee said it shared public concern at some of the latest findings.
"Like everyone viewing the video and images, and reading the accompanying texts, we are appalled by the findings presented in The Guardian's report," a statement said. "There is no excuse for any worker in Qatar, or anywhere else, to be treated in this manner."
The Qataris have already put in place a Workers Charter which, they say, recognises human rights issues but the government is to conduct an immediate investigation into these latest reports which have been picked up across the world.
"The health, safety, well-being and dignity of every worker that contributes to staging the 2022 FIFA World Cup is of the utmost importance to our committee and we are committed to ensuring that the event serves as a catalyst toward creating sustainable improvements to the lives of all workers in Qatar," the statement added.
"We firmly believe that all workers engaged on our projects, and those of the other infrastructure developers in Qatar, have a right to be treated in a manner that ensures at all times their wellbeing, safety, security, and dignity. This is our top priority as we begin to deliver on the promises made in our bid to host the 2022 FIFA World Cup in Qatar."
Although the latest reports are not directly linked to next week's FIFA meeting in Zurich, they are bound to lurk in the background. FIFA cannot be seen to condone allegations of human rights abuses, however indirectly, and football's world governing body said in a statement that it would "again get in contact with the Qatari authorities".
Contact the writer of this story at This email address is being protected from spambots. You need JavaScript enabled to view it.