Details

Category: Russia 2018
Published on Tuesday, 15 October 2013 12:36
By Mark Baber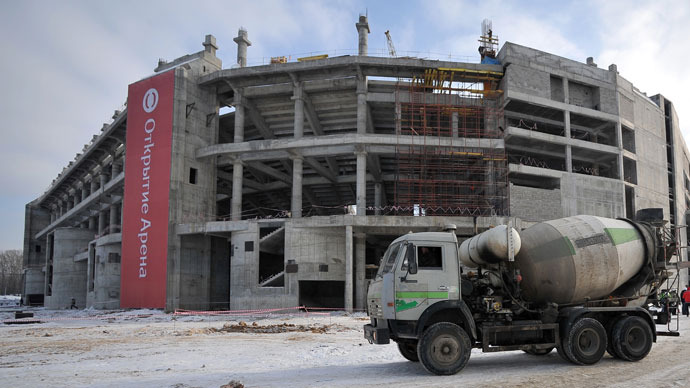 October 15 - Plans by Russia's Ministry of Economic Development to slash the costs of the construction budget for the 2018 World Cup have been criticised by the influential State Duma Chairman of the Accounts Chamber of the Russian Federation, Vladimir Katrenko, as short-sighted.
Speaking at the end of last week, Katrenko said the Ministry of Economic Development was looking to cut the spend on the World Cup arenas in Yekaterinburg, Kaliningrad, Nizhny Novgorod, Volgograd, Saransk, Samara and Rostov-on-Don from $442 million per unit to $386 million per unit in a bid to save a total of $389 million.
Katrenko criticised the plans, which would be realised by scrapping commercial zones at each of the venues, saying: "According to the logic of the Ministry of Economic Development, there will be just boxes in the open field where you can't properly eat, go shopping or walk with children before or after the match. With an approach like this, we'll never learn how to earn money on football."
Meanwhile, the Luzhniki Stadium refurbishment will be completed in April 2017, according to Moscow City Hall, following a downscaling of the scale of the project agreed by FIFA in August. The refurbished stadium will seat 81,000 fans, down from the original plan for a complete rebuild and an 89,000 capacity and will host the opening game, a semi-final and the final.
In August, Prime Minister Dmitry Medvedev signed an order to distribute $88 million to kick-start the stadium-building process, the first tranche of a projected 250 billion rubles ($7.5 billion) of spending on the 2018 stadia, with work on the Luzhniki due to commence in the New Year.
Contact the writer of this story at This email address is being protected from spambots. You need JavaScript enabled to view it.