Details

Category: Russia 2018
Published on Wednesday, 29 January 2014 12:27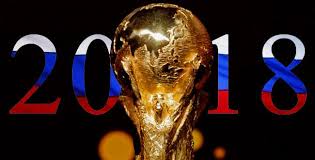 January 29 – While attention and nervousness surround preparations and fast-approaching deadlines for the 2014 Brazil World Cup, the Russians are more quietly and methodically making their preparations for 2018.
According to reports, Russian sports minister Vitaly Mutko, speaking at a session of the Russia 2018 Organising Committee, said that more than a million foreign tourists will visit Russia for the 2018 World Cup.
In total he said that more than 3 million tickets will be sold for the 2018 FIFA World Cup finals tournament.
The Russians have already indicated that fans attending the World Cup will not need visas if they have tickets and will be able to travel for free by public transport. "The visa agreement is totally unprecedented for Russia," said Alexander Djordjadze, deputy CEO of Russia's World Cup organising committee, speaking in Manchester last year.
"It didn't come from nowhere. It was tested during the Champions League final of 2008 in Moscow and went very smoothly. Of course it will be different in 2018 but by that time hopefully the whole question ofvisas will be history anyway."
The Winter Olympics in Sochi opens 7 February and while the eyes of the sports world will be focused here, the Russians are clearly not losing sight of their football goals and the investment required.
Estimates of the cost of the infrastructure to hold the Winter Olympics in Sochi have been between $12 billion (the amount pledged by Russian president Vladimir Putin when the Olympic bidding took place), and $51 billion (estimated by Deputy Prime Minister Dmitry Kozak, who has been in charge of Sochi preparations).
The $51 billion estimate was later clarified by Kozak as taking into account essential infrastructure work, and that the hard cost of staging the Olympics was in fact $6 billion.
Whatever the actual number is, when it comes to football the 2018 World Cup is commanding attention of the very top of Russia's political structure, On March 4, the organizing committee's deputy chairman, Igor Shuvalov, will preside over a session of the coordination council, which will address ministers' reports concerning preparations for the World Cup.
The Russia-2018 Organising Committee's Supervisory Council, chaired by Putin, is expected to meet in September or October 2014.
The costs of staging the 2018 World Cup, including infrastructure projects, have been estimated at $20 billion.
Contact the writer of this story at This email address is being protected from spambots. You need JavaScript enabled to view it.