Details

Category: Russia 2018
Published on Thursday, 10 July 2014 12:30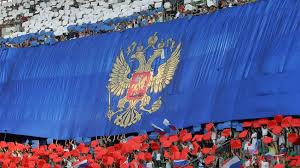 By Mark Baber
July 10 - Russia's Federation Council on Wednesday passed a bill which will suspend the ban on alcohol advertising which had initially been brought in to help tackle the country's most acute public health crisis – alcohol abuse. The new measure allows TV advertising of alcohol, but only in conjunction with sports events.
The new rule responds to pressure from FIFA and its sponsor Anheuser-Busch InBev, whose Budweiser brand is the official beer of the tournament until 2022.
The Federation Council, the upper house of Russia's parliament, said the move would "attract additional sponsorship revenue to support the organisation, staging and development of sports events in Russia."
In the decade prior to the ban on alcohol advertising, which was introduced in 2012, beer sales in Russia had increased by more than 40%, whilst they slumped in 2013 and 2014, giving public health campaigners hope that the country was on a path to dealing with an alcohol-related public health crisis which has seen Russian men's average life expectancy drop to 60, 100,000s of people reportedly dying of alcohol-related illnesses per year and significant health effects on pregnant women and future generations of Russians.
The legislative changes come in the wake of the Sochi Olympics, which were largely dry, with sale of alcohol banned inside sports stadiums and arenas and the official beer supplier, Baltika, selling non-alcoholic beer inside the Olympic Park.
The governing body's position has always been clear to host countries that the sales of beer is part of the World Cup and an important FIFA sponsorship. Budweiser is a FIFA sponsor through to 2022.
The concerns over alcoholism in Russia are particularly acute as, according to WHO figures, 5.8% of women and 22.1% of men are heavy episodic drinkers with alcohol-use disorders effecting 2.6% of women and 16.3% of men (WHO 2000, 2001). For women, alcohol abuse is most common amongst those of child-bearing age, with birth defects caused by prenatal alcohol exposure believed to constitute a major long-term cost for the Russian state.
The new legislation, which had passed through the lower house Duma last week, was opposed by some deputies, but industry sources say the relaxation of the ban would help in the development of a culture of responsible drinking in Russia and that drinking beer whilst watching a match is a "longstanding tradition that has nothing to do with alcohol abuse and its consequences for a person's health."
The Federation Council passed the legislation in a record setting session on Wednesday, in which this bill was one of 90 items on the agenda which were given a total of just five hours to be considered, prior to the summer recess.
Contact the writer of this story at This email address is being protected from spambots. You need JavaScript enabled to view it.